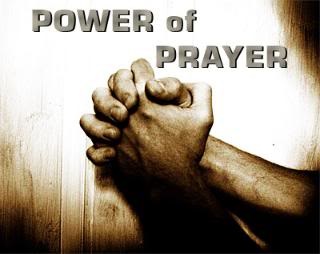 On September 1st, we received this email from Sharon Martin, a friend who, with her husband, Frank provide pastoral care and prayer support for missionaries:
On Wednesday, August 26, Frank and I left the office at 3:30 pm, an hour early.  He had to speak at Brookhaven Wesleyan that evening, so wanted a little time to go over his notes.   I decided to use the time to walk on the treadmill before preparing supper.  When I walk, I always begin by talking to the Lord and thanking Him for the day.  As I was walking, about 4:15 or 4:30, the Lord clearly spoke to my heart and said," Pray for Kim and the safe delivery of their baby."  I immediately did that. However, I thought to myself but I just saw Noritta today at the office and she said that Kim would have a C-section on Labor Day. God,is there an urgency??
After we arrived home that night, it was time for Frank and I to have our prayer time together before going to bed.  I always check FB for any updated prayer needs before we pray.  My heart was overwhelmed when I read what Joel had posted about the early arrival of Ephraim.  I told Frank that we sure serve a mighty God who can change our schedule and get us to pray even when we don't know why.
Just wanted you both to know how much God loves you and your precious family.  So thankful for your obedient hearts to serve Him.  We are privileged to be on your prayer team. 
May God bless you all and keep your hearts encouraged.   Jeremiah 29:11
Love and prayers,
Sharon
We were able to share with Sharon after receiving this email that it was during that time (4:15 – 4:30) on that day that we went through a 5 minute period in which Ephraim's heartbeat couldn't be found and why Kim was rushed into surgery for the C-Section.  It was an incredibly difficult time for us as Joel was rushing around trying to take care of the details of the care for our other two children as well clothes for our hospital stay.  We don't know if God called our friend Sharon to pray to keep Ephraim safe during that time or possibly just for us as we were having such a hard time but either way it is amazing to see how God so wants His children to commune with Him and petition for those in need.  We serve a great and mighty God!