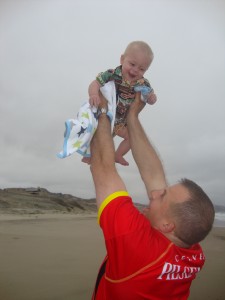 Some of you may have wondered what we have been up to for the last week or so since returning back to the States from Ecuador.  Well, it's safe to say…ALOT!
We told you about our recent interview a week ago Friday which were very affirming and encouraging for us.
We were able to relax last weekend and watched a lot of football which was great for us!  We attended our home church, Northwest Covenant.  Unfortunately, Joel got sick the night before, so he was unable to go.  But for Kim, it was nice to be in our home church and see many familiar faces as well as meeting new people too!
On Monday, we started day 1 of three with Midwest Ministries which is a requirement for our long-term missionary candidacy.  We took many personality tests and other evaluatory kinds of assessments to make sure we were in a healthy place mentally and also to assess what areas we should work on in the future.  Although these were long days (9-4, M, W, Thur), we were refreshed to be told we're normal with a few things to work on!  These days were hard for Simeon.  It was the first time he had been away from both of us for a long period of time.  I'm sure it added to things that he was in a new culture with new language, basically new everything.  He did remember our friends, The Hoskins, but it was still quite a change for him.  This made leaving even more difficult.
We had another set of individual interviews last Tuesday.  These were with Covenant World Mission.  The long papers both Joel and I had written were reviewed and discussed and different questions were asked for almost 2 hours!!!!  Kim went first, followed by Joel.  Kim is in the process of seeking the license of Consecrated Missionary, while Joel is seeking Ordination.  The interviews went well, nerve-racking, but well and we were both approved to move on to the next round of interviews at the National level.  These will be in March.
We are now in Goshen, Indiana with Joel's family.  We are packing and getting ready to head out on our first church visit in Maine and New Hampshire.  We leave Wednesday for this trip.
Please pray for us, for continual acquisition and transitional issues back to the States and for times of rest.