On Thursday, August 4th, a tragedy struck the Ecuadorian Mission Field. A young man, by the name of Joshua Kim, of 21 years of age who was here visiting the Amazon region of Ecuador with his Presbyterian church from Orlando, FL, was swept away by a river that he and the team were swimming in to cool off from a hard day's work. The place where they were swimming was a very popular among locals as there were people swimming there before and after they were.
Though I (Joel) wasn't a part of the team in the Amazon, I knew I really wanted to help. So, I left early on the morning of August 5th to go over to the Amazon region of the country to be there with the team. The team ended up needing to return to Quito to fly out the next day though the pastor of the group stayed to continue the search for their lost friend. In addition to this, Joshua's father and brother (who had been to Ecuador twice himself) and the senior pastor of the church flew in later that night. I took this group (the father, brother and both pastors) back to the Amazon region to continue the search for Joshua. Unfortunately, after five days of searching they left Ecuador without finding him. The good news is that on Friday, August 12th, Joshua's body was found and is currently being delivered back to Quito so that he can be sent home to Florida.
Never in my life when I decided to be a missionary did I think that I would be involved in something like this. What I can attest is this: Jesus Christ is alive and at work here in Ecuador! I have never meet a group quite like the four I met from Orlando, FL. It is obvious to me that the Holy Spirit has been guiding them and has been with them every step of the way. Their response to this tragedy was inspiring! They were touched by those Ecuadorian officials, church members and missionaries that were helping them search for Joshua. His brother, Joseph, testified that when he first learned the news of what had happened that he was shocked, horrified and sad about it, but that as he has been here in Ecuador, he has only been encouraged to continue the ministry that his brother had started. He had a whole new respect for his older brother and wanted others to know about him and his life through the blessings of ministry. Joshua's father, Mr. Kim, amazingly testified very similarly. He said that he felt that his son passed away so that he would come to see Ecuador and the ministry that both of his sons had started there. He felt that it was taking so long to find Joshua because God wanted him to see more of Ecuador and the ministry that his sons had been involved in. He thought God was encouraging him to continue on the ministry and do more ministry in Ecuador, not just their family but the whole church.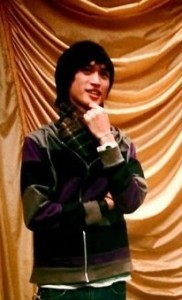 Joshua Tico Kim will be remember for his dedication to ministry in the church and his love for others. He was always giving of himself. In addition to this, he was a talented musician, singer and composer. He was soon going to be moving to Boston, MA to attend the prestigious Berklee College of Music. From everything that I have learned about Joshua I wish I had had the opportunity to meet and to get to know him.
Though the story of the family and close friends is inspiring for us all, I know there will be difficult days ahead with the reality of no longer having Joshua present with them. Please pray for them that God can provide that comfort that is needed in their loss.