The Mexico Family Development Foundation (FDF) has been working tirelessly over the years to create lasting relationships with those families and individuals who have been most affected by the violence and poverty of Monterrey, Mexico. Here is a part of their story: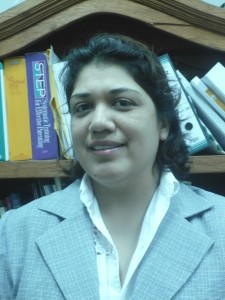 My name is Paty. I'm 38 years old and I live in a neighborhood called Alta vista sur. Before I got involved in the FDF programs I watched T.V., made crossword and puzzles, took care of my nieces, and bought groceries with my mom. I really got bored because I didn't come to FDF. My parent's divorce made me feel bored and I just chilled in my bed watching TV.
When I came to FDF and I met friends who like to dance, cook, read the Bible and do crafts. That really made me happy. With the aerobics' lessons, I lose 12 pounds, I talk to more people and they invite me to their birthday parties. I have friends now.
I feel happy that I have friends who I can talk with.
Thanks Fundación.
Paty Duque.