T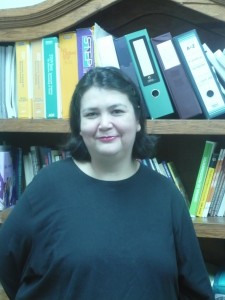 he Mexico Family Development Foundation (FDF) has been working tirelessly over the years to create lasting relationships with those families and individuals who have been most affected by the violence and poverty of Monterrey, Mexico. Here is a part of their story:
My name is Maria Esther Guerrero. I'm 40 years old. I live in a neighborhood called Balcones de alta vista and my life before I knew about FDF was depressed and pointless. I had no friends and I didn't want to meet my neighbors because I knew that we were nothing alike. The hardest thing that I went through was being overweight and lonely.
I had no motivation to change that until I went to FDF which make me feel so good. I found my place and now I have motivation. I lost 20 pounds and I made a lot of true friends. I feel like they really care for my achievements.
After I went to conferences and classes at FDF, my attitude changed a lot. Now, I'm more positive and optimist and I will keep going no matter what. I really want to thank the people who make these programs for the family possible (Aerobics, Women Meetings and classes for children).
Thank you.
Ma. Esther Guerrero Garza