In Monterrey, Mexico, the Evangelical Covenant Church ministers to individuals, couples, and families through the Foundation for Family Development (FDF). FDF provides a safe space to gather as a community and learn from one another. Ten years ago, Lucia and her husband decided to take marriage enrichment courses at FDF. Now they have been volunteering at FDF in many different areas, including children's programming and computer literacy courses.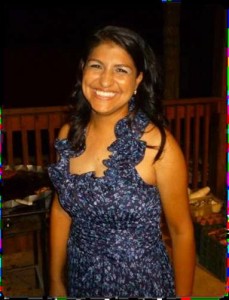 "(FDF) has greatly impacted my life as a child of God," Lucia speaks. "At the FDF, I understood the meaning of being a real Christian..the meaning of "being as Christ" in helping those in need…it also opened my eyes and made me aware that others are in greater need than myself…I learned to give by grace as I have received by grace…living like and for Christ…That, is a gift for my own life and a great testimony of a God who is alive, who is real, and close to us…I have received much more at the FDF than what I have given…from the time we decided as a family that this was going to be our ministry, we have been greatly enriched…I feel joyful, in plenitude. Every day, I receive God's call to serve at the FDF…"
The FDF provides enrichment activities for all ages. Youth and children learn English in order to expand their ability to read and interact with a larger community. High-school students are learning technological and human resources which serve as supplemental tools to their general education. Local adult leaders of the community receive entrepreneurial training as well as program facilitation skills which contributes to the expansion of FDF activities .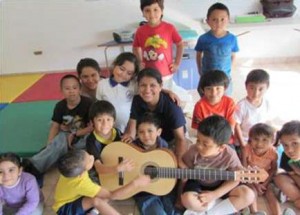 Children are learning musical skills, such as singing, reading music, artistic expression, motor coordination, and music history. This music enriches the community as well as the individual lives of the children. These and many other programs build a supportive Christian community in which all ages grow in faith and share Christ's love.
Learn more about FDF projects here.