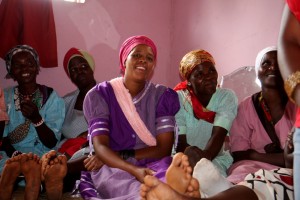 God is doing amazing things through the work of our partner organization, Zimele. "Zimele" is a Zulu word that means, "to stand on one's own two feet."  Currently in South Africa, Zimele is working to empower impoverished women in the province of KwaZulu-Natal to stand on their own feet and provide for their families and community.  Though each woman is learning to stand on her own, we know as a community of believers that we can only stay standing through the support of one another.
Click here to support this project.
The Zimele project has three major goals:
Empower impoverished women to achieve self-sufficiency
Advance the sustainability of business and social service projects operated by women
Improve the living conditions, security of basic needs, and health of 600 women and children under their care.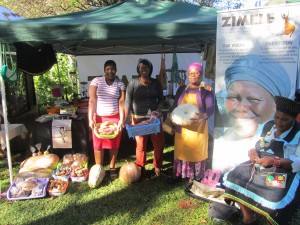 These women of KwaZulu-Natal (pictured, right) have learned to stand together as part of the Zimele Savings Groups.  After completing a Basic Business Training course, approximately 75 women were empowered to advance their craft or agriculture businesses in order to be able to sell their products at the Sustainable Living Show in Pietermaritzburg (the capital city of their province).  A percentage of the profits from many of the women's income is invested in Home Based Care and Orphaned Care programs, where another generation can learn to take a stand in their communities.
You can help a woman stand on her own two feet and contribute to the KwaZulu-Natal communities by giving here.