$25 provides clean water in Ethiopia
With gifts to clean water, young girls are able to attend school. Because they can now collect clean water in just 5 minutes (as opposed to the 1.5 hours it used to take), they can spend their extra time in school.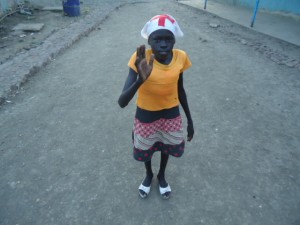 $30 provides a first doctor's visit for a child in South Sudan
Mary is a little South Sudanese girl who is infected with tuberculosis. Her mother was killed in the Sudan civil war, and her father recently lost his sight. Thanks to her involvement in the CWR project, she was able to visit the doctor and her health has begun to dramatically improve!
$500 provides a water buffalo in India
Read this story about how a gift of a water buffalo to a pastor in India is providing transformation for the pastor, his family, and the community.
Thank you for making a difference by giving a gift through Covenant Cares!