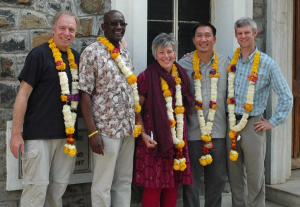 Covenant World Relief has had a long-standing partnership with the
Hindustani Covenant Church in India
. Recently, a group from the ECC visited many of our projects in India to see firsthand our wonderful partnership with HCC. This group included CWR director Dave Husby, Executive Board member Thomas Robinson, Executive Minister of Women Ministries Meagan Gillan, and CWR Advisory Team members Stephen Sharkey and Greg Yee.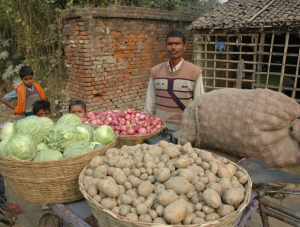 One of our projects with HCC is in the Bihar region, working with families through microloans and vocational training, and
with children through education. With the gift of a microloan, one man has started a small business selling vegetable. His business is thriving, and he is able to support his family financially. This man was in tears when he was expressing his gratitude for all that has happened since he received his loan.
To support the partnership between CWR and HCC, consider giving here. Praise God for this amazing partnership!