While we always enjoy hearing stories of how entire communities are changed and uplifted through their partnership with Covenant World Relief, we also love hearing how individual's lives are transformed.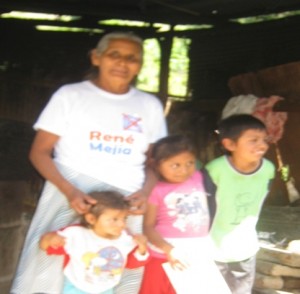 We received such a story from our partner Fuentes Libres in Oaxaca, Mexico about a woman named Casilda. Casilda participates in one of Fuentes' community banks. She uses the money from her savings group to sell a hot drink called atole. She is using the money she has saved from her sales to support her family. Her son Valentin is suffering from epilepsy and convulsions, and his wife left him, leaving behind the children, who Casilda now supports and cares for. Her resources are very limited, so she is grateful for the extra money she is making because of her participation in the community bank.
Even more, Casilda is taking full advantage of the spiritual aspect of her participation in Fuentes Libres. She frequently has leaders come over to pray for her family and to read the Bible to her.
To support Casilda and others like here, consider giving to the project here.