One of our newest partners in Mexico is the Foundation for Family Development (FDF), which serves children, youth, and women in a neighborhood that has be horribly affected by violence in the city of Monterrey. FDF provides a safe place for the community to go to receive education, violence prevention courses, English classes, and tutoring. This holistic ministry walks alongside of families and individuals, teaching them to resolve conflict in non-violent ways.
Here is a testimony from Dalia, an FDF participant:
"My name is Dalia Sánchez Ipiña, and I am 17 years old.
Three years ago I arrived at the Family Development Foundation in December 2008. It has been one of the biggest blessings that God has given me and each day I spend there I thank Him for connecting me with FUNDEFAM.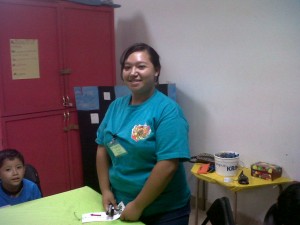 Ever since I can remember I have always been interested in helping my neighbor and also in finding people who can offer me help in case I would ever need the same help I am offer to others.
Being a part of FUNDEFFAM has had an impact in every aspect of my life, even in the smallest things. I started by attending the Youth Club where I continue to participate and where there is always someone with whom we can talk and we can completely trust. We are certain that their interest in us is sincere. In all of the activities there is always love, respect, friendship and trust. I have had the pleasure of seeing the group grow over the years and here I have found much more than just a service organization. I have found a family where everyone's opinion is important.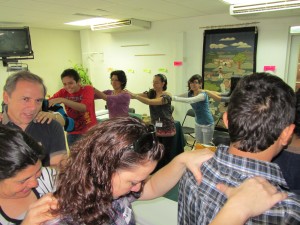 Currently I participate in the Youth Club, Project Down and the summer VBS. I am also participating as a volunteer of a new program called Project Change. This has been an amazing experience where we work with kids 7 to 12 years old and we show and teach them values, a healthy self esteem, self respect and respect for others. It has been a huge satisfaction because these young ones have taught me important life lessons.
I dream that FUNDEFAM could be recognized throughout the country and even the world so that all of society could be helped by these important projects. I know that even though we can't change the entire world we can plant a seed. It is important to begin to act rather that stand back with your hands crossed watching as others do the work."
For more information on this project, click here.