The town of Chopda, which is located in a western state of India, is the target of one of CWR's projects. In this tribal area of India, there are 23 small villages that have no recognized identity with the government and are not even included on the district map; these villages have a combined total of more than 180,000 people. Because they are not a part of the national government and are so far removed from larger cities, police do not interfere, so the villages have no accountability with the law. There are no schools or transportation within these villages, and the illegal production and sale of country wine is one of the most common occupations because there are so few employment opportunities elsewhere.
CWR is partnering with Hindustani Covenant Church (HCC), the Covenant Church in India, and India's Covenant Social Services (CSS) in Chopda to transform this community. The development project has three major goals: empowerment of woman, economic upliftment of the community, and establishment of legal identity of unauthorized villages.
CWR has been working with HCC in Chopda for quite some time, and we just received another update from them about the latest work that is happening. Some of their biggest efforts right now are forming self-help groups for women where they can work together and encourage one another in their work and small businesses. The groups have been very successful. CSS is also holding sewing classes that will allow women to learn a trade that they can use to earn a living; currently, there are 16 students in the class and the communities are showing interesting and are taking responsibility to continue the classes on their own.
CSS also holds non-formal education classes for children in these tribal villages in Chopda. The children are receiving classes and nutritional supplements; even more, the staff meets with parents to encourage them to understand the issues related to their children.
There has also been an increased awareness among the people of Chopda about health and access to medical facilities. This has subsequently increased the health condition of the people there, particularly women and children.
CWR and HCC have undertaken a very similar project in Dang, located in a western state in India. Here a section of HCC's update on the project: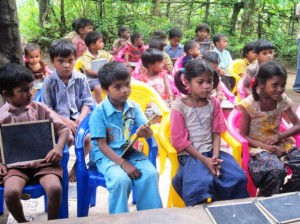 "58 children are coming to the non-formal education centers. Each of the centers has teachers from the same villages, who know the children and their parents very well. It is increasing participation of the parents in running the classes. These children are getting locally available nutritional supplements.
The self-help groups are functioning well. The members who have received micro-finance are using it as capital for business initiatives.
Health camps and awareness meetings are organized in target villages focusing the health of women and children.
More interest was seen among the women and adolescent girls who are receiving the skill of sewing. These women are coming from villages which are five kilometers from the centre. These women are using the skill to earn an income for the family.  Marketing of products is a challenge for them."
Lastly, we also received an update from HCC/CSS about a similar project we have partnered on in Orissa, which is located on the east coast of India. Here is the encouraging news they shared: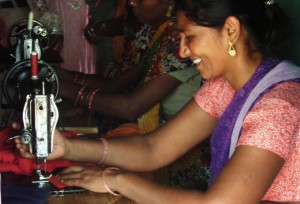 "The non-formal education classes are continuing with 35 children who are able to learn basic things. The parents see obvious changes in the lives of [their children]. Five of these children were given admission in regular school. Health improvement is seen among the children through regular nutritional supplements and health check-ups.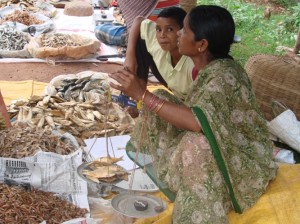 Sewing classes are continuing in two villages. 34 women and adolescent girls from at least 7 villages are walking all the way to the centre and learning the skill. Two of the girls are continuing their college education through the small earning they get by stitching clothes of neighbors.
The women who received micro finance loans have initiated businesses. Two of them are successful in their work. One is improving her business on dry seafood products and the other one is doing well on chicken selling business. Other women who received micro-finance are also doing well but they need more follow up and needed guidance.
The self-help groups formed meet on regular basis and the staffs are trying to link them to bank and government agencies to avail loans and schemes."
CWR and HCC/CSS have been working in Chopda, Dang, and Orissa since 2007, and it is exciting to see that the projects are being taken over by local people who now have the resources to sustain them themselves.  God is good!