We recently received an update from our partner in South Sudan, the Evangelical Covenant Church of South Sudan (ECCSS) and their work on the
Vulnerable and Orphaned Children project
. Please take time to read the following stories of five vulnerable and orphaned children in South Sudan who are finding hope through the work of CWR: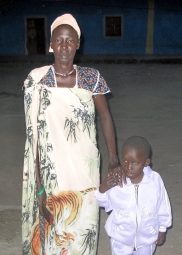 Chigok Tangal, a young girl living in South Sudan, was born blind. She lives with just her mother, Martha Nyakhot, as her father died of poor health just two months after she was born.
The Vulnerable and Orphaned Children (VOC) Community Project has brought them hope. Chigok has been an able to attend a school for orphaned children, where she is excelling at learning the alphabet. She is also a star member of the children's choir! She has been receiving meals and medical treatment from the project for the past 12 months.
Her mother is so pleased with Chigok's improvement both physically and in school. She now has time to receive training to find a job so that she can support her child.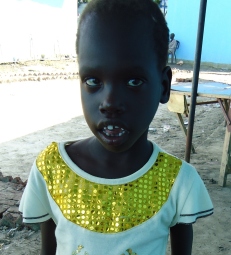 Jackline Bol Ajang is a young girl living in South Sudan with her mother. Her father was killed during the Sudan Civil War.
Jackline became paralised after fighting polio. However, with treatment and care given by the VOC-CWR sponsored project, she is slowly gaining strength. She is also able to read and write in both her native language and English!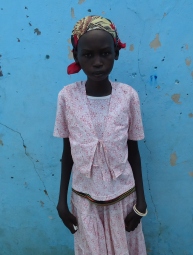 Nyatut Jerimiah was born healthy, but at the age of three was found to have Leprosy. She lost both of her parents in militia fighting.
As an orphan, she was taken in by various family members and brought to the VOC community project, where she received treatment for Leprosy. She is now able walk and eat alone, which were impossible before her treatment. Now that she is healthier, she is looking forward to starting school!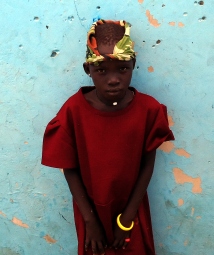 Eight year old Rebecca Nyariek Pur lost both parents to HIV/AIDS. VOC has offered her hope and a bright future.
She attends school every day and is a very smart child. As a second-grade student, she has very good grades. All of her school books and supplies, uniforms, and school fees are paid by VOC. Her dream is to be a doctor who cares for patients with HIV/AIDS.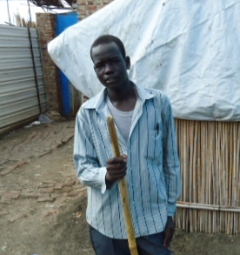 Thomas Tut Lual is a 14 year old boy living in South Sudan. He has a limp and has lived with this disability since he was six months old. His father died in the Sudan Civil War. His mother is still living, but she is blind and is unable to provide for them.
With his participation in the VOC project, Thomas has received medical care for his joint pain and eye infection. He reports that he is feeling much better! He is also doing well in school. As a seventh grade student, he is ranked first in his class. He dreams of being a bishop or a doctor, both of which would allow him to treat people with equality.
Please continue to pray for the Vulnerable and Orphaned Children project, as well as our partner ECCSS.