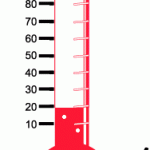 We just got done sending our support letter out and so we will give you our first update since we are just at the beginning stages of garnering our support. 
We currently have 8 official prayer partners and we are looking to secure 150 people/families that will pray for us on a regular basis, so that means we are at just over 5% in prayer support.
As far as finances go, God has already brought us almost $8,000 in support (though almost $2,000 was used in recent expenses for the Annual Meeting and for the 2009 Adminstrative Costs) and we have $225 in monthly commitments, which means we are already around 11% of what is needed.  Praise the Lord!!!!
If you would like to see video/pictures from the Annual Meeting in Portland, OR please visit our other blog at http://joelnkim.blogspot.com