Peace I leave with you; my peace I give you. I do not give to you as the world gives. Do not let your hearts be troubled and do not be afraid.  John 14:27
Well, there are many things to update you all on, but I wanted to start off with the verse above, again given to us to encourage us and strengthen our spirits.  THANK YOU for praying for us during our major time of transition and craziness.  We appreciate it more than we can express and we pray that YOU may feel God's peace in the midst of what your hearts are facing in this day.
On the Licensing Front…

We posted on facebook yesterday about our meeting with the president of the Ministry of Health here.  We were able to walk right in at 1:30 yesterday and talk to him.  Simeon was even sitting in on the conversation watching his DVD player and Frozen.  How different life can be here.  🙂  He listened to us and looked over the paperwork.  He was very positive and very kind and actually said we are in a great place since I am pregnant and we have a 4 year old.  Other than someone with a disability we have 1st priority in choosing where we want to do our rural training.  He gave us the website to look at the requirements and then the names of 2 people who are the directors of this.  It is good we found out about this because the selection process ends very soon.  We had a friend call about setting up an appointment today.  She was subsequently told there is another person to talk to about this.  We have an appointment with this person today at 3PM.    We appreciate your continued prayers for this and will continue to keep you updated.
On the Container front…
We have been in contact with multiple people regarding the container.  We are working on talking with someone that works in the company that does the processing of containers.  We are not having a lot of luck with this.  It may be that Joel needs to go to Guayaquil, the coastal city where the container would come through to discuss the requirements necessary.  From the U.S. end, we have a shipping company and have tentative dates to pack the container, but the paperwork has to be done or at least in the process on the Ecuador end.  Please continue to pray.
WHERE ARE WE GOING TO LIVE?
Last week we signed a lease on an apartment.  It is on the road out to Cayambe, but still in the city of Quito.  It will only take us about 30-40 minutes or so to get to Cayambe where we hope to have my rural training and obviously where the ministries will be.  We are excited to have a place to live that is more than temporary.  The landlord is very nice and is allowing us to move our stuff in and then start paying rent in June.  We will have pictures eventually.
Rumors of Travel to the States?
Yes, if you have heard or read about the possibility of traveling to the States, you are correct.  We have been waiting to see when the best time would be to travel back to spend time with Joel's family.  Ruth, Joel's mom has been placed on hospice and is no longer taking the chemo medications.  Although she has gained strength since being out of the hospital, we do not know what the future holds.  With Kim being due quite soon with our 2nd child, we wanted to travel back prior to delivery.  So our plans are to travel on Monday, May 12 and be in Indiana for about 2 weeks with tentative plans to return back to Ecuador on May 26.  Please pray for us and Joel's family during this time.  There are more difficult times ahead and preparing for the future.  This will not be easy but we pray for a wonderful time with family and enjoying each other and our days together.
Update on Simeon
Simeon has been having some difficulty with not liking school to say the least.   He has 3 more days at his current school.  We will then be going to the States for 2 weeks and then going to be moving.  He is excited to be done.  Please pray for him in these next couple of months.  As if he hasn't had enough transition in the last couple of months, he will be having many more with the new baby, going back to the States, coming back to Ecuador, moving again, etc.  I know how much people say children on resilient, and they are, but that doesn't mean these things don't effect him and stress him as they do us.  Please pray for him specifically during this extra time of transition as well as other MK's (Missionary Kids).  It's not easy for them.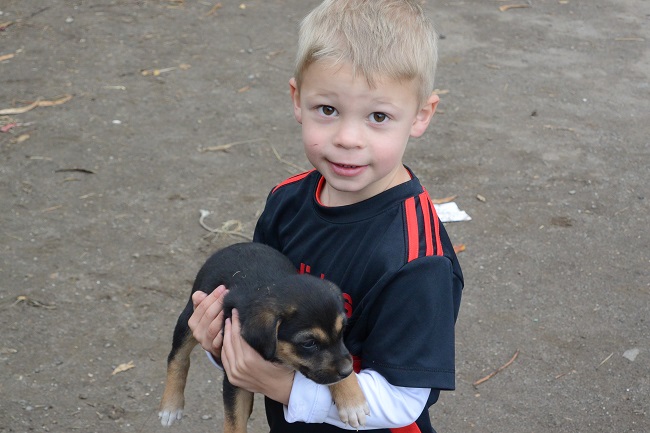 How's the baby?????
We went to see the OB yesterday and he gave us permission to travel to the States.  He said everything looks good and that the worst thing that could happen is we deliver in the States.  We are thankful for such a great doctor and we will also be seeing our previous midwife in the States while we're there.
So, that is our update.  We are encouraged at what God is doing in our hearts.  It has been difficult days for us, with many tears, but we realize GOD IS WORKING.  We don't always understand the process, but He is in it and He is in front of it.  We are encouraged.  Blessings in this day from Ecuador!