Gary Carlson has had some great blogs from recent relief efforts in Japan. Here's an excerpt from their
blog
:
After my time in October helping out in the tsunami areas of the Pacific coast of Iwate prefecture, I was eager to get back and help once again.  The week of November 28-December 2 gave me that chance.  This time I went with Matt Williams.  Matt is 25, and is from Redeemer Covenant Church in Minneapolis, MN – one of our faithful supporting churches.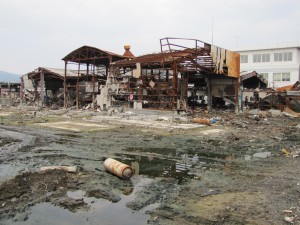 Matt and I left early on the morning of Monday the 28th, and took the same route I travelled when I went up in October.  We left the Tohoku express highway in Ichinoseki, and went due east to the coastal city of Kesennuma.  From there we worked our way north up the coast to the city of Miyako.  Since I had been there before, it was good to see it through Matt's eyes, as he was looking on the devastation for the first time.
You can read more on the Carlson's blog here.