Another great email update on the flood relief work in India from our partners at the Hindustani Covenant Church/ Covenant Social Services (HCC/CSS).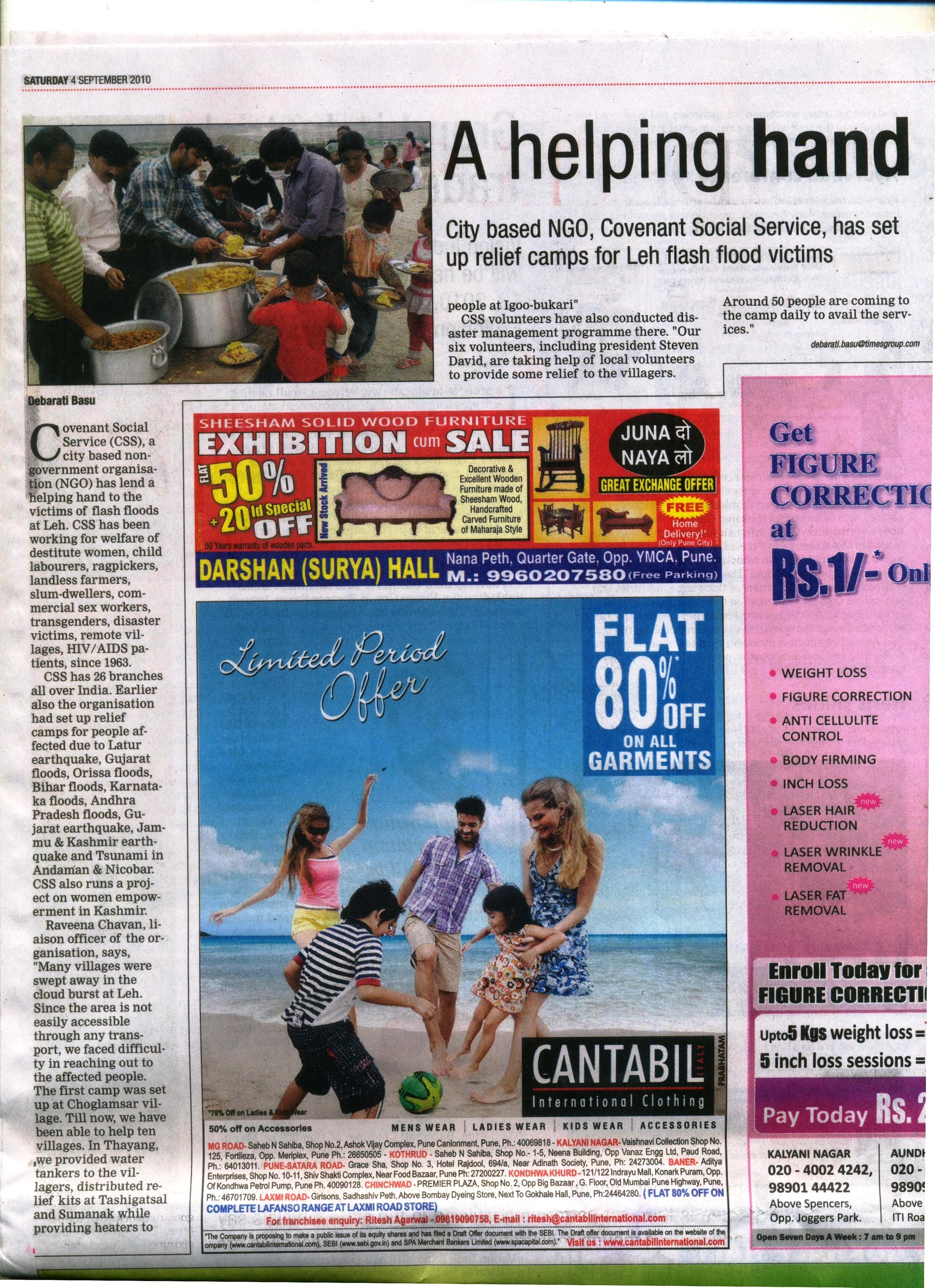 Dear Brother & Sisters in Christ,
Greetings from HCC! We are very grateful and thankful to you for all your support and for your love and concern towards the flood victims in Leh Ladakh. The situation is still very bad. People from Ladakh have lots of expectations from HCC/CSS and they are waiting for our major help to the flood victims in Leh. We have tried our level best to help the flood victims with your support and cooperation.
Now this week we have finalized our distribution, but medical camps, counseling & disaster training program are still going on. As the flood victims are in need of the awareness program and medical awareness program, so that they will learn how to use the medicines, etc. We had very good mitigation training course with the help of Ladakh Organisation and all the participants has been blessed with this training and it will be useful for them.
As winter is approaching, people are more worried about the shelters and HCC/CSS is also trying their level best to help the flood victims with your prayers and support. Mr. Mohanish Keskar & Rev. A.Waskar together with our Covenant Social Service team from Badgum Srinagar are working at Leh. Please remember them in your prayers.
We take the opportunity to thank you for all your support & cooperation, without your support it would not be possible for us to serve the flood victims.
We have also enclosed the articles that has been in the published in the Times of India about the CSS Leh Relief work.
Thanking you.
With kind regards,
Steven David, Moderator Hindustani Covenant Church