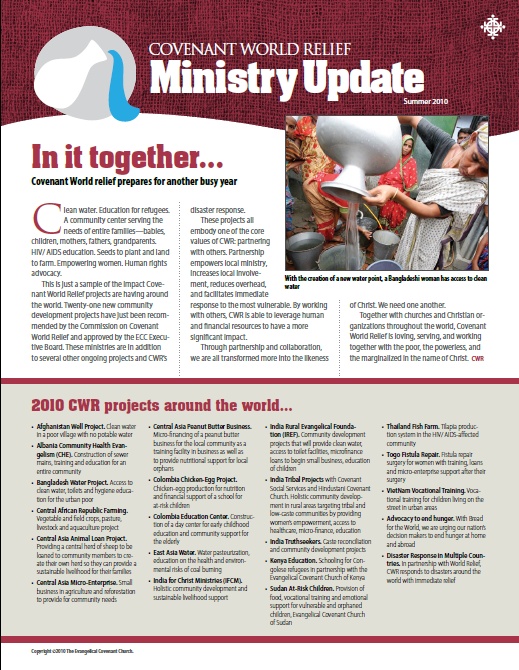 Did you know that we create a quarterly update and bulletin inserts? The current update just went out by mail and is available online here. This update includes information on our new projects this year, the importance of partnering together and a Haiti update.
We have also created bulletin inserts for your church to use to keep people informed and involved with CWR. You can find a 1 page black and white version, a 2 page black and white version and a 2 page color version.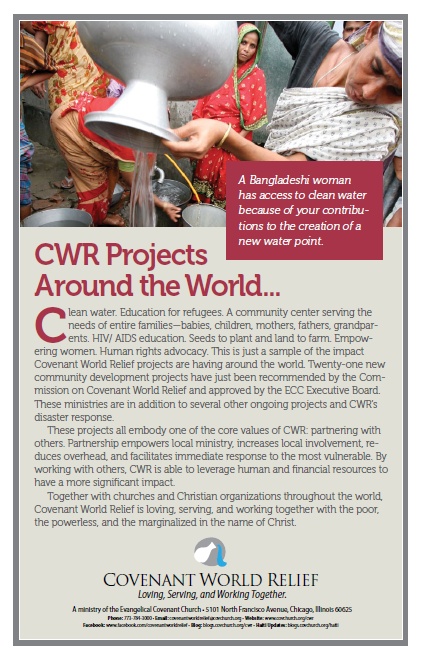 We would love your feedback on what resources are most helpful for you and for your church. Thank you for your continued support of Covenant World Relief and our work around the world.