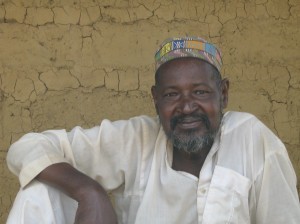 Today is the International Day of Older Persons. No, this isn't some fake holiday, but a day the United Nations designated to raise awareness of the unique opportunities and challenges that face an aging population.
This article on the unique ways a sudden conflict or natural disaster affects the elderly really has me thinking (http://bit.ly/40Do9s). Many times, the older members of a community are unable to flee quickly and are separated from their families. Other times they do not flee as far from the conflict and are more susceptible to continued danger. And even if they do flee and make it to a refugee camp, they face being overlooked and marginalized on the assumption that their family is caring for them or that they are more able to care for themselves.
It is the charge of Covenant World Relief to love, serve and work together with the poor, the powerless and the marginalized. Today I am reflecting on our call to love, serve and work together with the elderly.
More photos and information about International Day of Older Persons is available by clicking here.