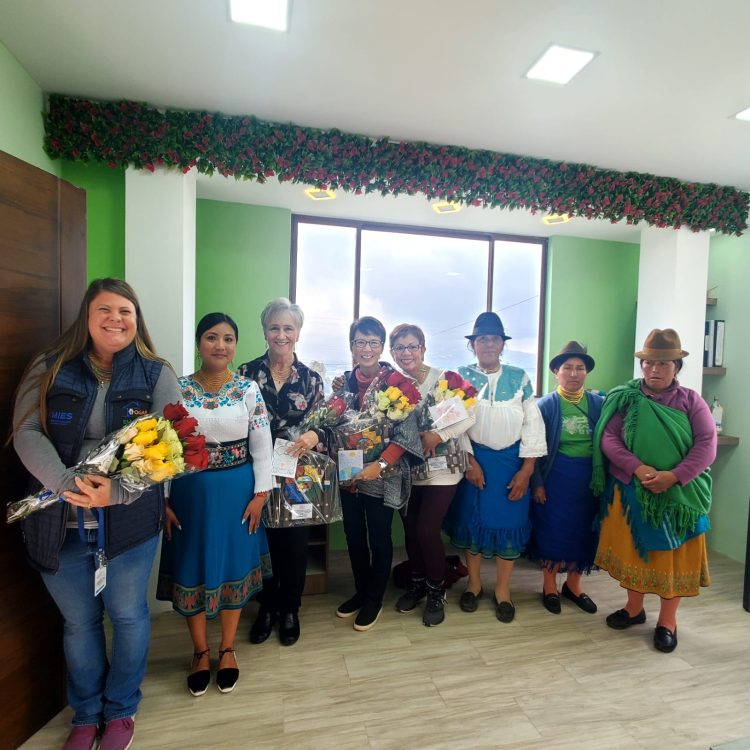 This past week past week we had a vist from the ECC president, Tammy Swanson-Draheim, the ECC Executive Minister of Serve Globally, Grace Shim, the ECC Latin American Regional Coordinator, Pia Restrepo, and NPTS Professor Elizabeth Pierre, as well as her best friend, Yakong. This was the first time ever that the President of the ECC has visited our project and the first time in 6 years that we have had a visit from the Executive Minister of Serve Globally.
We were super blessed to have many very special visitors from the U.S. and all over Latin America that were all here in Ecuador as a part of CIPE. CIPE is a triennial event/gathering of pastors, missionaries and leaders from all over Latin America, including Colleen, a missionary friend from Argentina, Jochy, a pastor, Christian rapper, missionary from the Dominican Republic!
We had a lot of great memories and new friends made.  Here are some of the highlights in pictures.  Meeting, chatting and learning from Elizabeth Pierre and her friend Yakong, amazing, just amazing!  Having so many leaders come to the project and visit was a definite highlight.  The new program we are developing for women coming out of domestic violence (which you will hear more about soon), made necklaces for all the ladies.  One of the children who has been reunited with his mom from the home for at-risk children came back for this visit and gave his testimony.  We were able to pray for him which was a MAJOR highlight for me (Kim).  We had friends, pastors and missionaries over for fajitas!  We had the privilege of hearing testimonies from patients from the clinic, whose lives have been touched and changed by the staff and care they have received.  We heard Jochy rap!  We were able to pray for leaders and pastors from CIPE at our church.