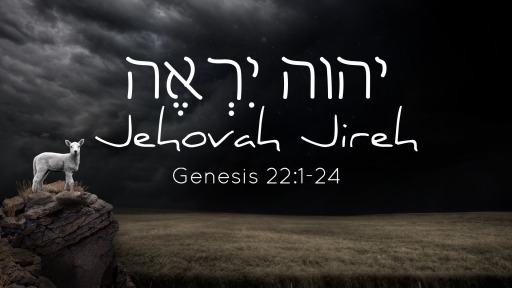 18-20 And now I have it all—and keep getting more! The gifts you sent with Epaphroditus were more than enough, like a sweet-smelling sacrifice roasting on the altar, filling the air with fragrance, pleasing God to no end. You can be sure that God will take care of everything you need, his generosity exceeding even yours in the glory that pours from Jesus. Our God and Father abounds in glory that just pours out into eternity. Yes.                               -Phillipians 4:19-20 (The Message)
I've heard the Abraham and Isaac story a hundred times.  Any good church-going, Sunday-school attending kid would, right?  Maybe it takes more than just hearing or reading the story once we get older.  When we experience life, we need more than just Sunday school answers to wrap our head around things, yes?  Maybe it's just me…
In Genesis 22 we read about Abraham and Isaac.  We read some, but there isn't a whole lot of insight more than the words.  It didn't talk about what the night before they set out for Mount Moriah.  Do you think Abraham slept?  Was it a restless sleep or maybe there was no sleep at all.
Abraham obeyed.  I imagine that even Abraham, a man loved by the God of the universe had to fight against anything natural in himself to just stay in bed that day.  His heart had to just be aching.  Even knowing the Sunday school answers (that God is sovereign "El Elyon", Lord and Master "Adonai" and "El Shaddai" Pourer-forth) could he really go in to the day with unquestioning obedience?  Even after Isaac asked him about the burnt offering, he tells him, "God will provide".  Was Abraham pleading with God during that hike to provide, SOMEHOW, provide?  But Abraham wasn't naïve to who God was.  He knew God, His character and the promises that surrounded Isaac.  It begs the question that I wonder if he thought what a waste it would be to kill Isaac now.  All that he had endured just for it to end like this?  In Hebrews it sheds a little light on this subject.
Hebrews 11:17-19:  By faith Abraham, when God tested him, offered Isaac as a sacrifice. He who had embraced the promises was about to sacrifice his one and only son, 18 even though God had said to him, "It is through Isaac that your offspring will be reckoned."[a] 19 Abraham reasoned that God could even raise the dead, and so in a manner of speaking he did receive Isaac back from death.
Maybe at some point he just realized that even if he was killed, maybe God would bring him back to life?  At some point Abraham must have reasoned that God would indeed provide.  What a welcome sound to Abraham's ears to hear a ram, caught in the thicket.  What relief he must have felt.
That place would forever be known as a place where God will provide.  God provided for Abraham, He provided His only son for us who deserved death.  He offered His son to die in our place.  The ram for Isaac, the spotless lamb of God-"was the only provision of Jehovah-Jireh for the sins of the world".
I remember a Sunday school song
Jehovah Jireh, My Provider
His Grace Is Sufficient
For Me, For Me, For MeJehovah Jireh, My Provider
His Grace Is Sufficient
For MeMy God Shall Supply All My Needs
According To His Riches In Glory
He Will Give His Angels, Charge Over Me Jehovah Jireh Cares For Me, For Me, For me
Jehovah Jireh Cares For Me
I checked out a little bit where provide comes from when it comes to Jireh. The literal translation means "to see" or "to see to it"  Similar to what Hagar says of God in Genesis 16 calling Him, "the God who sees".  Jireh can also mean in Hebrew perceive" and "experience."
When Abraham calls God Jehova-Jireh, it isn't him saying it willy-nilly, selfishly to just ask to give me stuff.  He is saying
"You see/experience all this need of mine and make provision for it."
It is deeply personal."
God's provision and how that translates in to our lives is seeing and experiencing our need and having a provision for it.  He cares.  He cares enough not just to see your need, but also to provide for it in every way.  It isn't always how we imagine, but it is done in a way that is for us, not against us.  Yes, he cared enough about us to give His only son to pay our price of sin, but He also cares enough to provide for your daily needs in life.  Nothing is insignificant and nothing is small.  He cares.  Just imagine what that means for a minute.  He cares about wild flowers and sparrows, enough to provide for them, imagine the care He takes for YOU if he cares that much about birds and flowers.
I encourage you friends to go deeper than just Sunday school understandings of stories in Scripture.  When we face the messiness of life (because it WILL happen), we have to rely more on the knowledge of personal understand of God's character than the heady, logical, sometimes insignificant words and understanding we have.  Our God is for us.  Our God cares so much for us.  He provides rams instead of death, He provides His own son in the place of sin.  He care about flowers and sparrows and He has chosen you, He knows you, He loves you.  When you call out to Jehovah-Jireh, it is more than just someone that provides, He sees, He cares and it is personal.  Live in to Jireh and the significance of His presence in you.
Here is a song that has given words to sing over myself every day (yes, it is on repeat that much in my house) to know that Jireh is enough.  I know who I am in Him.  May you speak these words over yourself today.
Some quotes are taken from To Know Him by name by Kay Authur