There must be a theme going on today about prayer.  Sometimes we don't know HOW to pray or what to pray or where to even start.  Sometimes for me personally I feel like "hey I'm a missionary, I should have this prayer thing down".  But missionary or not, pastor, chaplain seminary professor or lay person, it doesn't matter.  We will ALL have times when we don't know what to pray.  But the redemption in that whole experience?  We don't HAVE to know!  YEAH!  HUGE RELIEF EMOJI!  Let the pressure come off of your shoulders and mind.  I saw this picture today and posted it on Facebook.  This is how my mind feels a lot of days.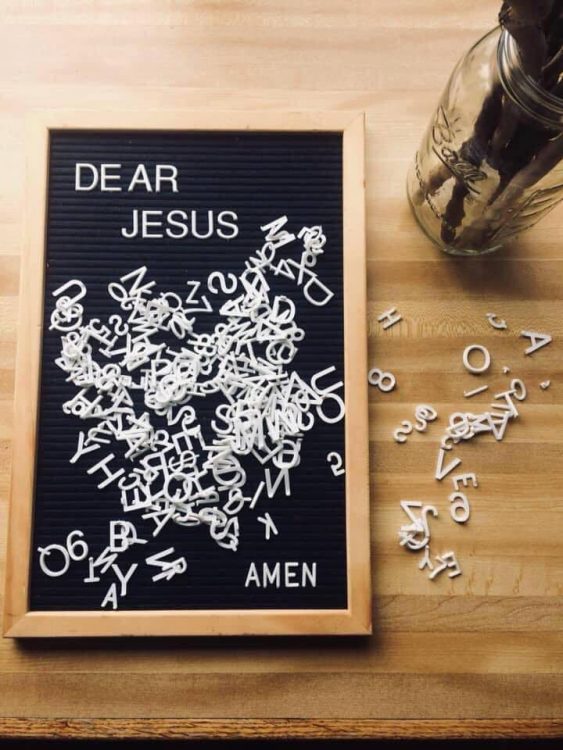 More times than I would like to admit, but it was such a great reminder for me that God can speak FOR us as Romans tells us:
In the same way, the Spirit helps us in our weakness. We do not know what we ought to pray for, but the Spirit himself intercedes for us through wordless groans. 27 And he who searches our hearts knows the mind of the Spirit, because the Spirit intercedes for God's people in accordance with the will of God.                                                                                              ~Romans 8:26 and 27
I was reading my devotional today from Whispers of Rest by Bonnie Gray and she has an amazing technique for prayer.  I thought I would share it with you here.
It is a contemplative way to pray that the early church used to practice "praying without ceasing".

Let me know what you think.  I tried this today and I felt like the above picture of all the jumbled letters were in place.