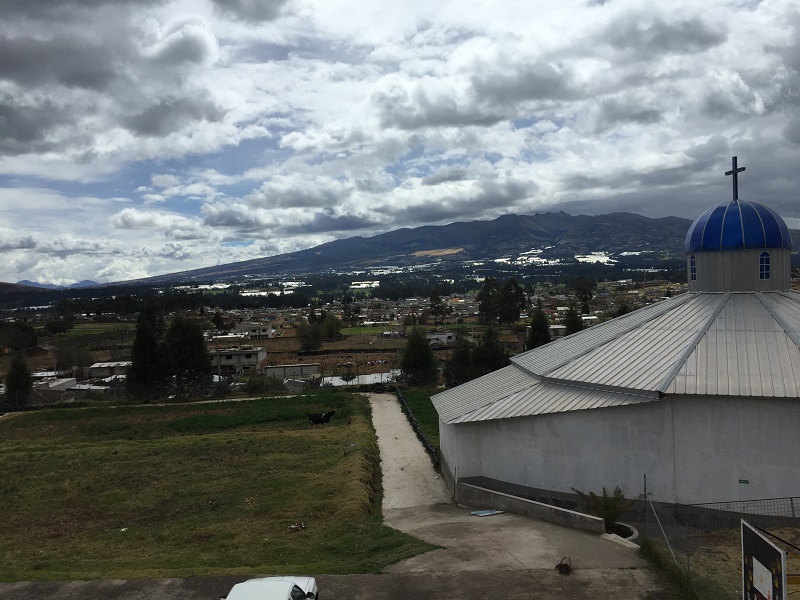 "You are the light of the world. A town built on a hill cannot be hidden."  Matthew 5:14
When I was younger, I LOVED lighthouses.  I remember having a poster of a lighthouse on my wall with a huge wave hitting it in a storm.  What an amazing a beautiful image to wake up to each day.  Much like a lighthouse, Jesus was sent into a world of darkness to be a light.  We are called to do the same as followers of Jesus.  Just like a lighthouse, a city can be seen clearly from a distance, even in the darkness.  As Jesus was light sent into a world of darkness, we must also be the same in a world of darkness.
An amazing example of the above illustration is the church that we partner with, Iglesia Emanuel.  Over 10 years ago, the Pastor of the church, Pastor Jose, had a vision for the church to be a light in the surrounding community of Juan Montalvo, just outside of Cayambe.  He had a vision for building a clinic to serve the people in the area of healthcare, as the majority of its inhabitants are unable to afford healthcare for their families.  Around the same time as Pastor Jose felt a call to build a clinic, Joel and I felt God tugging on our hearts to start a clinic and to help children in need.  After so many years, God has brought our calls and visions together in a small community in Ecuador.  Iglesia Emanuel and Pastor Jose have built the clinic and as of today, it is open to the community of Juan Montalvo to serve those in need and to be a light.  As God has called so many before us to be a light in a dark world, Iglesia Emanuel and Pastor Jose have answered that call and are a light in a community where poverty, illness and lack of access to many things are limited.  We consider it a privilege to call them partners and friends and we are thankful that God has gone before us to pave the way to be the hands and feet and light of Christ in a dark world.
Written by Kim