Luke 4:
14 JESUS RETURNED TO Galilee in the power of the Spirit, and news about him spread through the whole countryside.  15He taught in their synagogues, and everyone praised him.
16 He went to Nazareth, where he had been brought up, and on the Sabbath day he went into the synagogue, as was his custom. And he stood up to read.17 The scroll of the prophet Isaiah was handed to him. Unrolling it, he found the place where it is written:
18 because he has anointed me
to preach good news to the poor.
He has sent me to proclaim freedom for the prisoners
and recovery of sight for the blind,
to release the oppressed,
19 to proclaim the year of the Lord's favor." "The Spirit of the Lord is on me,
20 Then he rolled up the scroll, gave it back to the attendant and sat down. The eyes of everyone in the synagogue were fastened on him, 21 and he began by saying to them, "Today this scripture is fulfilled in your hearing."
This passage from Luke 4 has extreme implications for us as Christians.  Primarily, from an apologist's standpoint for those who wonder if Jesus really thought He was the Messiah, this passage plainly shows who He thought He was.  In addition to that, for those of us who when thinking of mission, mostly think about evangelism, this passage has important consequences.  We share again from the commentary that we are reading:
Jesus' task involves a message, and that message has an audience: the poor. It cannot be denied that "poor" here refers to those who live in a socially and economically limited environment. But according to the use of this term in the Old Testament and in Luke, that is not all that is intended here. The Old Testament background points to the anawim, the "pious poor," the afflicted (2 Sam. 22:28; Pss. 14:6; 22:24; 25:16; 34:6; 40:17; 69:29; Amos 8:4; Isa. 3:14 – 15). These are the humble whom God will exalt (Luke 1:51 – 53) and who like the prophets suffer for being open to God (6:20 – 23; cf. the description in 1 Cor. 1:26 – 29; James 2:5). They are open to God and his way since they are frequently the first to recognize how much they need God.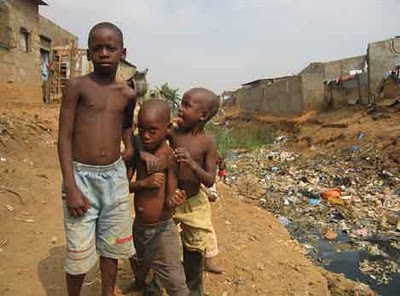 To such spiritually open folks, Jesus proclaims release, recovery of sight, and freedom from oppression. The background to this imagery is the Year of Jubilee, in which all debts were declared null (Lev. 25:8 – 17). Just as the Year of Jubilee initiated a new start, so Jesus proclaims a new start through his offer of divine deliverance. He both proclaims that release and accomplishes it. His setting free of the blind probably alludes to both his miraculous work of the physically blind and his spiritual work of salvation, since Jesus brings light to those in darkness (see Luke 1:78 – 79).
The idea that Jesus actually brings liberty rather than merely proclaiming it alludes to Isaiah 58:6. Jesus actually uses this text in a contrastive way from its original setting. In Isaiah 58, God is making a complaint against the nation of Israel for not living out her calling in proper Sabbath worship. She has failed to be a source of liberty for those who are oppressed. The rebuke and call are especially clear in 58:13 – 14. Jesus will therefore do what Israel has failed to do: He will bring about the salvation of God and free those who suffer from the oppression that is a part of life.  This is why Jesus can speak of the arrival of "the year of the Lord's favor," the phrase that explicitly alludes to the release that came in the Jubilee Year.
In sum, Jesus makes three points here: (1) He is anointed by the Spirit to perform a specific ministry; (2) he is a prophetic figure who declares the arrival of the new era; and (3) he will actually bring about the release that he proclaims. The combination means that Jesus functions as both prophet and Messiah. .
The major application emerging from the scene where Jesus preaches in the synagogue involves the nature of his mission. The church's call is but an extension of Jesus' mission. The fulfillment he proclaims is part of the fulfillment that the church proclaims. Values reflected in this mission should be reflected in the church's outreach. For example, the church should engage in its preaching and evangelistic task with an understanding that the gospel message is more suited to those who are poor and already live in a dependent context. Independent, well-to-do people often have a false sense of security about life, as if it is really within their control. Our culture tells people to take control of their own lives — as if they can grab life by the reins and steer their own way. The poor, however, live under no such delusions and are usually better prepared to turn toward God.
Despite this potential openness of the poor and the suitability of the gospel for them, ministry groups often target the wealthy. Ministry in the inner city or in less visible locales are often hard to launch and sustain. The church, of course, is called to offer the gospel to all people, so ministry to these other social groupings is not wrong. But the text does raise the question of whether more effort should be made to minister to those groups for whom the gospel may be an easier fit.
We ought also to raise the question about how best to reveal our concern and compassion for those in need. Sometimes in saying, "God loves you and has a plan for your life," an act of compassion illustrates our claim more than any opening evangelistic line. True, the gospel is not primarily a commitment to change society but hearts. Yet when hearts are changed, compassion emerges and society is changed. Expressing concern for people can become a powerful tool in evangelism. Jesus communicated this sense of redemption to notorious sinners and those who stood in dire need. His relating to people's pain had much to do with it. The people not only heard his message of repentance, forgiveness, release, and fulfillment of promise, but they also saw his compassion and care.
Another major application of this passage centers on the nature of salvation. The one metaphor that dominates Jesus' declaration of fulfillment here is release. The picture of Jubilee, which foresees a total release from all enemies and debt, wonderfully describes the essence of salvation. The books are wiped clean; all legal obligations are removed through the grace Jesus provides. In addition, there is a new way of seeing, so that life from the old perspective is now appreciated as darkness and blindness. One needs only to look at Jesus' compassionate ministry through miracles to see the sense of release that so many experienced from what he did.
According to this passage, the church must care about the oppressed. There is much discussion today about how our culture fails to take responsibility for its actions, becoming instead a culture of victims in which everyone else is blamed for my problems but there is no recognition of the sin and responsibility I bear for the present situation. Whether it be bad parents, the other gender, a poor environment growing up, or some other outside constraint, our culture says I am who I am because of outside forces.
It's our role as Christian's to have this understanding of the Gospel message.  It is to easy to look the other way and let others or the government take responsibility for the pious poor.  Our understanding of salvation must come with it a burden for the poor as Jesus illustrated in His life and His actions and words in this passage.
Bock, Darrell L. "Original Meaning" In NIV Application Commentary, New Testament: Luke. By Darrell L. Bock, 136-137. Grand Rapids: Zondervan, © 1996.