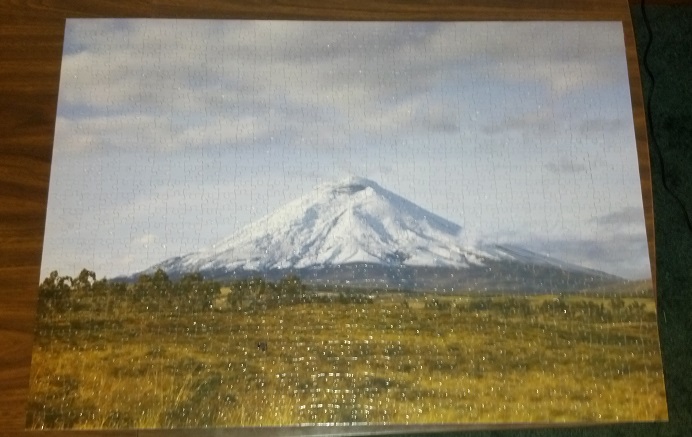 Are you puzzled by where in the world we are???  Well, the way our lives have been all over the map recently, we are too!!!  So, much so recently when Simeon asked "Where are we going?" and we responded "Home," he then responded "Which one???"
Yes… it is true that we do have two homes in Ecuador and the States and we have been seeing a lot of them both here recently.  On May 12th, we flew back to Indiana to be with Joel's parents for a little while.  Recently, we as a family decided that Joel's mom, Ruthie, would stop taking the chemotherapy treatments as they were tearing apart her body and causing even more problems than what the tumors were causing.  When that decision was made, we decided to start Home Hospice care as they could provide excellent care during this time.
With this decision also, we decided to travel to be with them for a little bit before baby #2 arrives and our lives getting even more crazy with the start of the project and life with a new baby in the house.
We have had a nice time with Joel's parents.  Since stopping the chemotherapy medication, Ruthie has been feeling significantly better and has had a lot more energy and strength.  We have been doing things like fixing the puzzle that you see above which is of Cotopaxi, one of Ecuador's most famous volcanoes.  We even went miniature golfing one day as Ruthie was feeling up for it and it is one of Simeon's favorite pastimes.
Today, May 29th, we are traveling back to our new home in Quito, Ecuador.  Yesterday, we received the written authorization from Kim's doctor in Indiana to travel back to today.  We are excited to return to Ecuador.  However, it is extremely difficult to leave Joel's parents during this time as there are so many struggles.  Please pray for them and for us as the distance will be felt and will be difficult again.  Ultimately, we ask that you pray for complete healing for Ruthie from the tumors that plague her.