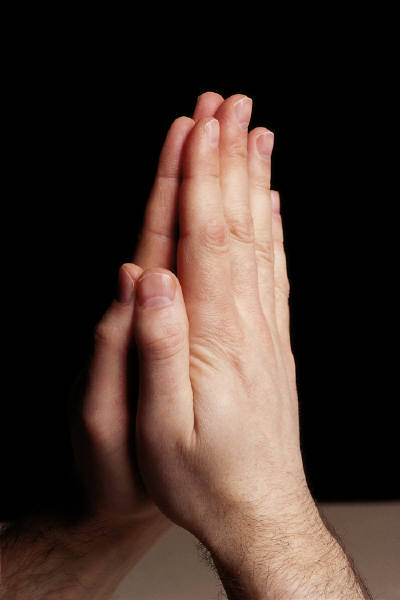 This is a very difficult update to write.  We are writing it together.
Do you ever have those days where you have so many problems in that day that you you feel that you shouldn't have ever gotten out of bed?  Well, we are feeling that this is the YEAR that we shouldn't have ever gotten out of bed!!!!
It just seems like this year we have been faced with just an incredibly inordinate amount of problems and roadblocks that seem to be slowing up or causing major "bumps" in the roads.
Well, here's the latest.  Just to recap, and this recap is a little bit long so please bear with us.  When we were finishing up our first term as short-term missionaries, Kim and our good friend Olguita Burbano went together to speak to the then president of the Medical Federation of Ecuador, basically the group who licenses doctors.  This man was very kind and was extremely open to Kim serving medically in Ecuador.  After a brief synopsis of Kim's background and education, he said that she simply needed to get her degrees officially registered in Ecuador and then after that she would just need to do a 1-year rural internship and then she could be licensed as a doctor.  Even though she is a Nurse Practitioner and not a doctor, since they don't have Nurse Practitioners in Ecuador, the president figured that the doctoral position was the closest equivalent of what they do have here that would fitting with her training and experience.  So, all of this was back in 2012 when we were finishing up our first term.
During 2013, Olguita was able to get both of Kim's degrees registered in Ecuador.  She now has her Bachelors and Masters in Nursing both fully recognized in Ecuador.
Here's what this registration looks like on the Ecuadorian website:

So, it was just a matter of going back to see the president of the medical federation to move on to the next step of having her rural internship placement decided upon.  Though she wanted to and tried to, Olguita was unsuccessful in her attempts to meet with the president because there was a major country-wide debate going on about medical malpractice laws, in which the president of the medical federation was highly involved, as you could imagine.  This situation was finally resolved after much time around the same time we were arriving in Ecuador, and so Olguita and Kim decided to go in together around the end of March/beginning of April.
Because of all of our extremely busy schedules, that didn't end up happening until around the second week of April.  When we went in, the president of the federation wasn't available and we found out that actually, there is now a new president and this president is from a coastal city and so he isn't available in Quito as often.  However, with the people that were available, we were able to figure out that now that there is a commission who decides such matters and would decide whether Kim is eligible for a rural internship or not and if she is, where she would be placed for that internship.  They said that we needed to bring all of Kim's official documents (diplomas, transcripts, licenses from the States) as well as an official request letter as to what Kim was wanting and that the commission would look everything over and decide upon it.
This past Thursday we went in with Henry Burbano, Olguita's husband and President of the Covenant Church of Ecuador, to turn in these documents and try to meet with the president of the federation to try to plead our case.  The president was not available but we were told we could come back the next day (yesterday) during a certain time to meet with him.  Henry was going to be traveling to Colombia so he wasn't going to be available, so we meet with a new friend of ours, Dr. Roberto Contreras, Director of SIFAT Ecuador, to see if he could go with us in support.  Thankfully, he was able to fit us into his busy schedule and on such short notice.
So, yesterday was the day that we were finally going to meet with the president of the Ecuadorian Medical Federation to plead Kim's case and we did.  Unfortunately, his opinion over the situation was NOT the same as the previous president's.  He explained that they do not have Nurse Practitioners in Ecuador (which we knew of course) and since her degree says that she is a nurse, she must be a nurse in Ecuador.
That was it.  We didn't really have time to explain Kim's background and experience and such.  The issue was very clear to him.
We asked about the commission that was available to decide such matters and he said that we can leave Kim's paperwork with the secretary and that the commission will review it, but he said that as president, he has much influence over this commission and we know what his opinion is.
Before leaving the office, we decided to speak with the secretary about the availability and location of the previous president to see if there was anything that could be done in his opinion.  She was able to tentatively setup a meeting with him on Tuesday late afternoon, so we are going to try to meet with him then.
This is obviously a crushing blow for us… though we know that things are not decided upon for sure… the picture does look pretty bleak.  We ask you to continue to pray that the final decision will be different from what the president of the federation has indicated.
In the big picture, this doesn't change things a whole lot.  We, the Santiago Partnership and FACE together, are needing to hire a currently licensed doctor to open the clinic anyways.  So, we can open the clinic as planned sometime over this coming summer.  Our plans are NOT changing in the least.  A good immediate backup plan is that Kim can serve as the Medical Director of the project until the licensing issue is figured out.
What's more at issue is the long-term and Kim's medical licensing in Ecuador and how that was going to work into the equation of everything we are planning.  Of course with this kind of a blow, Kim is feeling like all of her time spent in graduate school and all of our planning in this way has been a waste (though she also knows that's not really true… it's just hard not to feel that way after hearing news like this) and that everything that she has worked so hard for and feels called to is not being accepted in Ecuador.
So, we are a bit down and sad once again, which seems to be an uncanny pattern for us for 2014, a year we thought would be filled with much hope and excitement and good news!  And there has been that also as we have been so surrounded by love from our brothers and sisters in Christ here in Ecuador and have of course felt the love from you all, our friends and supporters in the States, and that love which comes from our Heavenly Father.
In times like these, we rest on our call.  We know that God has called us.  He has called us to this ministry and to Ecuador.  We have no idea how all of this will work out and how Kim will be licensed properly in Ecuador, but we do know that He has called us and when we have received this call, He will care for us and work out the details.  We know that those details aren't always worked out in the ways and timing that we have in order but for what He has in order and that we just need to be patient and open to Him.
We'll close with a song by Steve Green that we've been singing in our heads throughout our times like these.  It's based on Philippians 1:6.
He Who Began a Good Work
He who began a good work in you
He who began a good work in you
Will be faithful to complete it
He'll be faithful to complete it
He who started the work
Will be faithful to complete it in you
If the struggle you're facing
Is slowly replacing
Your hope with despair
Or the process is long
And you're losing your song
In the night you can be sure
That the Lord has His hand on you
Safe and secure
He will never abandon you
You are His treasure
And He finds His pleasure in you