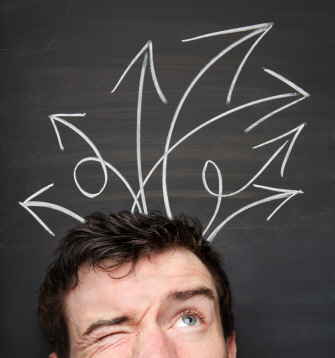 I've noticed something recently… my response has changed.
During this year (or more!) of Home Assignment, we have been asked a lot of questions of what it's like to be a missionary, what Ecuador is like, etc, etc, etc.   There are quite a few questions that come up fairly often, so much so that Kim put together a list of our top 5 questions asked of us, and, when we have more time with a church, we go through answering those questions during our talk so that way we can help answer those questions that people often ask.  People seem to really enjoy hearing the responses to those questions.  And now that I've perked your interest, here they are:  5) Aren't you afraid you will get a parasite (or insert some foreign illness) or something? 4) What do you miss most about the States? 3) How's your Spanish? 2) Why Ecuador and not a ministry in the States? 1) Are you nervous about the government in Ecuador?
These are always fun questions for us because it gives us the opportunities to dispel misconceptions about what it is like to be a missionary and share a little bit about ourselves.
I've noticed that recently one question that didn't quite make the list (probably number 6!) is one that I have a little bit tougher time answering right now.  This question normally goes something like this: "Wow!  It must be so tough to be a missionary?" Or maybe it comes out in another way, "You are really, really HOLY to be a missionary… I could never do that!"
This has always been one of my favorite questions to answer because I have been able to answer it pretty openly and honestly by saying… well, actually, it's not that tough for me.  I love to travel, meet new people, try out new foods and share in ministry in an intercultural context.  Further, my friends and coworkers in Ecuador actually make it extremely easy for me to serve as a missionary and I love it!  Then I usually bring in the closer… and I have a call to be a missionary and if I God called  you to be a missionary, it wouldn't be so hard for you either.
This is the way that I have answered this question all year long.
Well, I noticed something here recently… my response has been altered.  The last time I was asked this question (this past weekend with our church visits), I couldn't answer the question the same way and answer it honestly.  For the first time in my life, I have been feeling recently that it is "tough to be a missionary."
Whenever people have asked about the fact that it is so hard to move away from my family and friends in the U.S., I pointed out the fact that we have things like Skype in which we can talk with our family all the time through a Webcam or our Ooma Phone which allows us to have a U.S. phone number that we can call people in the U.S. and they can  call us at any time without any international long-distance charges.
Well, even though that is all still true, I know now for certain that it IS really tough to be a missionary when your family is not doing well.  When you have someone close to you in the States, that is struggling.  Nothing has changed with our call, our call is to be missionaries in Ecuador and we will be returning to Ecuador in mid-March but that doesn't mean that moving back will be easy.  This will be the first time for us that going to Ecuador will be extremely difficult.  That doesn't take away from the fact that we have many friends and brothers and sisters in Christ that we can't wait to see in Ecuador… it's just hard to leave right now.
Sorry to write a less than encouraging post, but we try to make our blog a place where we can express ourselves and what we are going through and we know that you all care and will be praying!  Thank you for that!