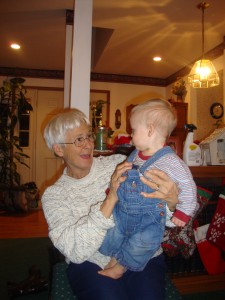 Sorry for delays in posting since we arrived in Indiana.  We have been pretty busy, although that is not an excuse.
Yesterday (Friday), Ruthie was moved to the rehab unit at Elkhart hospital.  Here she will be receiving intense therapy with physical, occupational and speech.  The primary therapy that she needs is SPEECH therapy.  This therapy will teach her muscles in her throat how to swallow.  The speech therapists will help with this.  At this point, she is swallowing minimally and continues to have the feeding tube in her nose where she receives continuous feeding.
She seems in better spirits these last 2 days.  Of course she wishes and wants so bad to be home.  However, she knows she has to work hard to help her get home.  Today (Saturday), Joel, Simeon and myself were able to take her outside to enjoy a beautiful day.  We were out for about 20 minutes.  I think this helped some since she LOVES outside so much.  I (Kim), have been able to try and keep up with feeding her bluebirds here at her house as well as checking all of the nests to see if there are baby birds in them.  Of course I am updating her which she loves!  I have been enjoying Spring in Indiana with the lilacs and lilies of the valley as well as all kinds of nesting birds around the Delp house.  It is has been a blessing.  Simeon has enjoyed getting to know his cousins better!  He is having a lot of fun with them!
Please continue to pray for rapid healing.  Pray that the bone graft that they did to her spinal cord will "take" so there is no residual damage.  Also please pray for rehab starting Monday.  That she will not be discouraged, but will continue to press on.  She is scared that not being able to swallow well is permanent.  There is not evidence of this, but please continue to pray for healing of her swallowing.