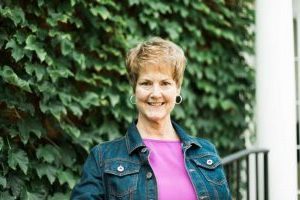 Debra Auger was called out, by a mentor, as being in "the middle of life" when attending seminary, which is, now, nearly twenty years ago! Even though a "late bloomer" she has had the opportunity to serve in a variety of roles from her current one at NPTS as the Dean of Students and Community Life for over a decade and before that, for six years, as a faculty member and Director of Ministry Arts at Covenant Bible College in Ecuador. She earned a doctor of ministry in spiritual formation and direction at Garrett Evangelical Theological Seminary and is an associate professor of ministry. Her most significant work, though, has been raising her four kids and discovering life with her partner and husband, Bob.
Mary Mary
Seems unfair we always praise your virtue
Of love and faith
the student's place
listening
learning…..be-ing
Martha Martha
         Seems a shame Your service went upraised
Of work and welcome
                  The place of host
Unending work of doing….doing
Sisters both…once and always… are choices thicker than blood?
Choice to do and choice to be …..Embodying both…as do we.