Corrie Gustafson is an ordained Covenant pastor and the Pacific Southwest liaison for Advocates for Covenant Clergy Women (ACCW). She currently serves as the Pastor to Women at Peninsula Bible Church in Palo Alto, California. She blogs regularly at http://pastorwithapurse.com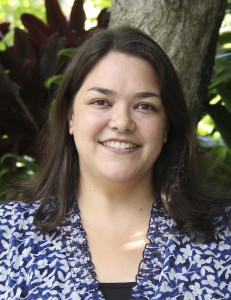 Last month I attended the Pacific Southwest Conference annual meeting and there I hosted a gathering for clergy women. 15 women showed up, among them chaplains, staff pastors, senior pastors, bivocational ministers, non-profit leaders, and conference staff. We had a time of open sharing framed by this question: where do you see the ink of the Holy Spirit in your ministry?
I've attended many such gatherings over the years, and now hosted a handful. I've learned that camaraderie among women clergy is a critical force in sustaining our ministry in the church and the world. It's incredibly encouraging to both testify to and bear witness to God's work through women with such diverse calls and gifts.
Despite the many inspiring stories, there's always a sobering element to our meetings. I've never been to a gathering of Covenant clergy women that was unburdened by a story, or stories, of pain. Like the story of a staff pastor who resigned because she was bullied by her senior pastor. Or the testimony of a pastor who serves her church faithfully and her efforts are bearing rich fruit, but she is paid significantly less than her male colleagues of the same experience and education level. Or a pastor who bravely took a call to lead a struggling church (a call declined by several male candidates) and the slow climb to congregational health is blamed on her perceived "lack of experience." Continue Reading »