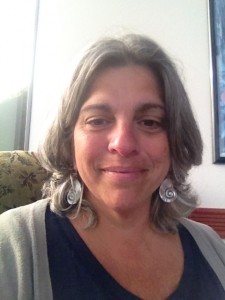 Rev. Mary Putera is an Ordained ECC pastor serving as the interim pastor at Sunset Covenant Church in Beaverton Oregon.  Mary also serves nationally and globally in peace building and community resiliency efforts.
In the past two years I have lost 4 clergy colleagues from the ECC Covenant Ministerium, not to death; but to death of hope.  Loss of Hope that the ONE who befriends us is actually powerful enough to form us into deeply respectful, mutually honoring, diverse and embracing, loving mission friends.  History, because it is systemically entrenched, seems to have a mighty hold on us believers.
I am heartbroken by these losses.  These are women and men of God who truly have been befriended by God and separated from our ECC church community.  These pastors are all called by God, affirmed by our community, and became dismembered from us.  Is it because history forms us more strongly than Hope?  I wonder.  For me there is not blame, just lament, lament that where we are is not where we could be.  Lament that it is possible, that where we are headed is not where God would have us be going for the sake of, with God, giving birth to the Kingdom community here on earth.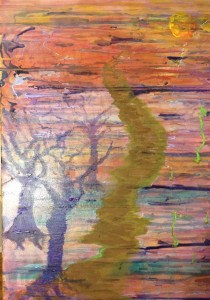 When the church is divided, and draws lines in the sand dividing God's created beings, how can we be people standing with open invitation of Christ to a world so enduring suffering?  I wonder if too often, we are too sure that we know the intent, the mind, the heart of God.  Perhaps more often we should remember that God's ways are to vast and wonderful for us to know.  Perhaps more often we can learn to stand in the tensions of being unsure, rather than pain of being dismembered. Could it be that too often, we walk thin lines of commitments to embrace, to affirm, to welcome… sort of, somewhat, sometimes and we find this acceptable.  For the four pastors in the past 2 years, and the 7 others I know from the last 5 years, and the others I don't know, who no longer are in our ECC community, I raise the sound of lament and prayer.  For these were all called by God, affirmed by our community, and became dismembered from us because it might be that history in all its ideological strength, forms us more strongly than Hope.  May God forgive us, Christ pray for us and the Holy Spirit help us mightily to do better as we walk along.  And may we be made new, everyday, in the washing waters of the Lord.  Oh Lord how we need you.
Amen