Mandi Cherico is a third year M.Div student at North Park Theological Seminary in Chicago. Born on the East Coast and raised in the Midwest, her interests include feminism, aesthetics, and Beyonce.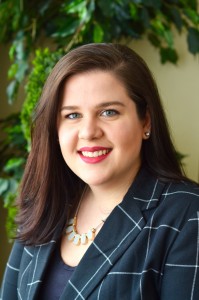 The story of Rachel often gets hijacked. Most commonly she is cast as a sort of Hebrew Disney princess. Her 'romantic encounter' with Jacob (Genesis 29) lends itself to a fairy tale: a damsel in distress is swept off her feet by a chivalrous stranger at the well. He kisses her, cries, and proposes to her on the spot. It's spontaneous. It's dramatic. It's a plot that moves quicker than a Lifetime Original movie.
Like in all love stories, we emphasize the fact that Rachel is beautiful. So gorgeous, in fact, that her father, Laban, uses her as bait to trick Jacob into marrying Leah, Rachel's older sister. Jacob agrees to Laban's shady plan and serves his father-in-law for a total of 14 years for Rachel's hand in marriage. At the end of his labor of love, Jacob and Rachel – and Leah and Bilhah and Zilpah – live happily ever after…
Rachel often lives in the 'magic hour' of our mind, falling hopelessly in love with Jacob in the soft-lit countryside of Paddan Aram. We know Rachel's story well – but only the version that we have doused with perfume and covered in floral print, all the while forgetting that she is a multidimensional human being. There's nothing wrong with Rachel being beautiful, and there's nothing wrong with a love story. The problem ensues when we trust the idealized version of Rachel over what the text actually says.
Nowhere do we find the description of Rachel as a blushing bride. In her day, she would have had little choice about who she could marry. The text itself says nothing about Rachel's romantic feelings. Jacob is the one who kisses her, who falls deeply in love. He is the one given over to emotion, weeping at the well. For all we know, Jacob's love could have been unrequited. In the following chapters we learn that Rachel is cunning, courageous and loyal, but she never fits the description of a star-crossed lover.
How is it that our common understandings of Rachel barely do justice to her true character? How do we come to regard Rachel only as Jacob's trophy wife? We often confine women in the Bible to one-dimensional roles. Sexism doesn't just affect how we treat women ; it affects how we read them. Bible reading, like any other human endeavor, is not immune to the disease of sexism. In our infected imaginations, we define Rachel only by her relation to men. By doing this, we reject her true spiritual legacy.
In her 2011 Covenant Companion article, here, Dr. Michelle Clifton-Soderstrom brings the true legacy of Rachel to light. In Jeremiah 31:15, Rachel advocates for Israel from beyond the grave. Here her most treasured role, the mother of a nation, is what gives her life even after she has passed. Refusing to be consoled, she gets the attention of God Almighty on behalf of her exiled people.
"Rachel is the name the scripture writers evoke when they want to contrast human lament while portraying God's providence amidst the worst of times, and her lamentations are a sign of hope. She pleads for God's deliverance. She cries out for mercy. She intercedes on behalf of her children…God blesses her postmortem struggle" (Relentless Compassion).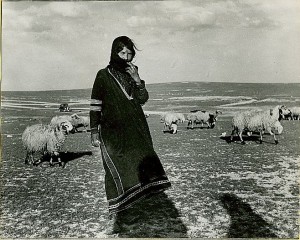 The true Rachel shatters our ill-conceived notions, and emerges as a shepherd of Israel in her own right.
How we read scripture shapes our communities. We have an ethical obligation when we read the stories of women in the Bible, to imagine them as whole characters with complex stories, motivations and legacies. Only when we give space for the true identities of Biblical women, can we give space for the women in our midst to be who they are called to be.