Nilwona Nowlin currently serves as the Administrative Specialist for Governance for the ECC and is an active member of the Christian Community Development Association. In her "spare time," she teaches workshops about living successfully as an introvert. Nilwona also randomly blogs about random things at thedreamerspeaks and is a member of the launch team for Kingdom Covenant Church (Chicago).
Last year, the CCDA (Christian Community Development Association) held its first ever Women of Color Retreat. During the retreat, I had a few "fangirl" moments during interactions with Christina Cleveland and Rahiel Tesfamariam. I later discovered that a new friend was having her own fangirl moment after meeting me. This revelation made me pause and consider the voice and influence that I possess. I recognize that this is a gift from God, and I want to be sure that I am a good steward of it. As I was reflecting on this, I was reminded of the Commission on BGE's Develop a Deborah initiative. Throughout my journey to becoming a leader in ministry, I have certainly had help from people who have walked alongside me and/or used their own voice/influence for my benefit. I believe that, in order to truly be a good steward of my voice and influence, I must use it for the benefit of others. So I would like to use this space to introduce you to a "Deborah."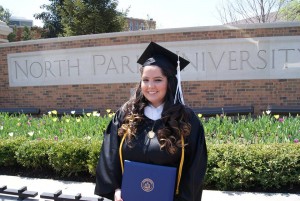 Nadine Bitar is a friend of the Covenant by way of North Park University. I met her in 2012 during a joint undergraduate/seminary course at North Park. I had minimal interactions with Nadine during the course, and it wasn't until we worked together on a group project that I had a chance to get to know her a little better. Nadine is a Palestinian Christian, and crossing paths with her greatly impacted my understanding of the Israeli-Palestinian conflict. During a recent trip to the Middle East, I had a chance to visit with Nadine in her hometown, the Old City in Jerusalem. During our conversations, she shared that she was planning to return to North Park, this time to pursue a seminary degree.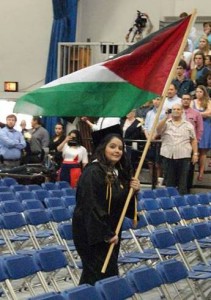 After completing her undergraduate studies in Youth Ministry, Nadine returned home to Jerusalem, where she is serving as the Program Coordinator at Terra Sancta Schools Central Office. She works with 15 schools in the Holy Land, Jordan, Cyprus and Argentina. Her tasks include leading Bible study, teaching Sunday school and preaching the gospel any chance she gets. The number of Christians in the Holy Land has greatly declined because of the conflict, and Nadine has been grieved by this as well as the number of young Palestinian Christians turning away from God because "they are not seeing his presence in this awful political situation." The Christians who live in the Holy Land are often referred to as living stones; Nadine believes that these living stones are integral to the Holy Land and make its communities strong and faithful.
Nadine's time at North Park as an undergraduate helped her shape her identity and caused her to become more committed to her culture and faith. She has chosen to return to North Park for seminary because she wants to better understand her faith and further equip herself to do ministry. She wants to learn not just for her sake but for the purpose of educating her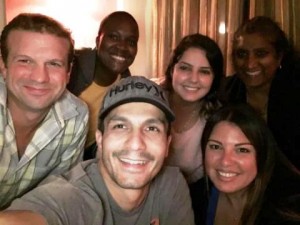 community and helping them come closer to God. Nadine's vision is "to see the Christian community speaking out and expressing our faith openly to the world. Our presence in the Holy Land is very important for all Christians around the world. The land of Jesus needs its people to be present in the places where the word of God became flesh." Her desire is that Christians around the world would stand with their sisters and brothers in the Holy Land.
Nadine Bitar is an amazing young woman with a prophetic voice. More importantly, she is my sister-in-Christ. If ever there was someone who was close to being a literal Deborah, it's her. She is set to start seminary in Fall 2016 and is currently in the process of fund raising. I have committed to do what I can to develop this Deborah, and I hope that some of you who are reading this will be inspired to do so as well.