Jo Ann Deasy is an ordained Covenant pastor currently serving as the director of institutional initiatives and student research at the Association of Theological Schools in Pittsburgh, PA.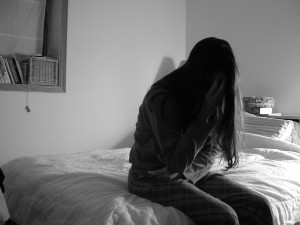 An article recently popped up on my Facebook newsfeed entitled, "Do Women Everywhere Suck at Their Jobs?" by Katy Waldman (Slate.com, Nov. 2013). Of course, I had to read it.  Luckily the subheadings clued me in to the fact that this was not really about the lack of qualified women in the world.  Instead, this article was about "the imposter syndrome."  The imposter syndrome is "the phenomenon by which high-achieving careerists feel unqualified for their jobs, regardless of the positive feedback they earn" and it is particularly prevalent among women.
As I read the article, I was particularly struck by the research on how the imposter syndrome plays out in the workplace.  Waldman cites studies that "show that female employees apologize more…  because they have a lower threshold for thinking they've committed an offense.  They give themselves duller performance reviews, even when their supervisors rate them more highly than their male peers…" and "that most women don't even apply for positions unless they're certain they meet 100 percent of the prerequisites. (Men, meanwhile, tend to send in their resumes if they possess a mere 60 percent of the job qualifications.)"
I remember seeing the imposter syndrome crop up regularly in the lives of women seminary students at North Park.  Articulate, strong, capable women who would suddenly be filled with self-doubt in the pulpit or in an interview.  Women who would not speak up in class, who would sell themselves short and seek positions they were overqualified for.  And I began to reflect on how the imposter syndrome had effected my own life.
Despite always being near the top of my class in college and seminary, I never felt smart.  I don't think I spoke more than two words in class during my first three years of seminary.  It didn't help that I had been overlooked for several scholarships and awards because no one had bothered to look at my transcripts.  But it was the internal doubt that was the most frustrating.  I thought I had mostly gotten past all of that in my PhD program at Garrett only to have it crop up again as I was defending my dissertation, tears streaming down my face as I struggled to respond to basic questions, but the words would not come out.  And again as I interviewed for a teaching position, having made it to the final interview, the only candidate, only to freeze up as some older male faculty members began challenging my basic Christian beliefs.
I almost didn't apply for my current job as director of institutional initiatives and student research at the Association of Theological Schools.  I didn't think I was qualified.  It turns out I am more than qualified.  Actually my background, experience and education are just perfect for the position.  But I couldn't see that as I read through the job description.  Even when others could.
So, how can you help women (and others) struggling with the imposter syndrome?  First, we need to name it.  Sociologist Jessica Collett writes, "Research shows that one of the best things we can do is name impostorism, to give students the sense that what they are experiencing is more common than they believe."  (From "feeling-like-a-fraud-youre-not-alone")
Second, we need to give women clear feedback about their gifts and qualifications.  All too often conversations around women pastors revolve around the controversy that might arise as they try to exercise their authority.  People focus on biblical arguments about gender roles and women leaders.  But women need more people to focus on their gifts and abilities, their potential, and to name that for them.  To give them a reality check and stop letting them sell themselves short.
Third, we need to stop assuming that women are not ambitious or are not interested in a position just because they show doubts or don't seem passionate enough.  Every year the graduating students at North Park would interview with the superintendents for the Evangelical Covenant Church.  I remember watching superintendents push male students to apply for more senior positions, solo pastorates, larger churches, but when female students showed doubts or concerns about various positions, superintendents and others assumed they were not interested.  Often they were not pushed in the same way.  When search committees interview women, they often walk away because women don't seem passionate enough in the initial interview, but often it is just the imposter syndrome getting in the way.  Women need people to push them, to advocate for them, to tell them, to tell churches, to tell anyone who will listen how qualified they are, that they are worthy of being hired.
Finally, for those of you who feel like imposters, feel encouraged.  Apparently the imposter syndrome is most common among extremely talented and capable people.