Cathy Kaminski is lead pastor at Trinity Community Church in Cincinnati, OH. Cathy is a coffee lover, young adult fiction reader, stubborn disciple of Christ and redeemed child of God.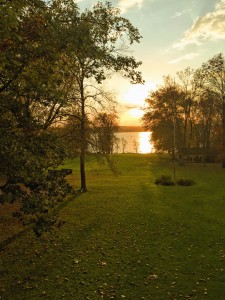 This past week I had the opportunity to spend a few days in one of the most beautiful places on earth, Camp Mission Meadows in Jamestown, NY. Amidst the turning foliage and cool waters of Chautauqua Lake, I would like to say my heart was filled with gratitude while surrounded with such beauty. Unfortunately, my countenance was a bit closer to stubborn than grateful.
"I'm too busy to rest!" I head pounded. I had this amazing opportunity to attend the Fall Pastors' retreat for the Great Lakes Conference, but instead of engage in the practice of rest I fought it. My mind raced, my heart turned hard and I was enraged at God that my productive week was interrupted. I am a planner. I strategically order my life, my work, and my day to day schedule to maximize impact. And while I am often ahead work wise, this week I was nothing but. The idea of sitting with God instead of doing God's work was stressing my already anxious heart.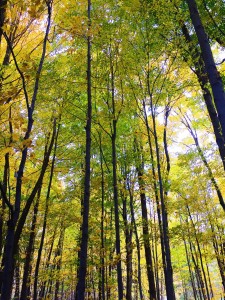 But there is tremendous irony in that last statement. The idea of spending time with God instead of doing church work was stressing me out? How foolish can I be? Do I actually think I can live a life of faith, of praise, of worship without Him? Do I actually think I can lead others to do the same without intimacy with my Creator, Redeemer & Sustainer? My blatant flaw was made visible to me when this thought came to mind: "I'm too busy to worship You right now!"
That's when it hit me. I can't pour from an empty glass. Busyness is not a reality, but a state of mind. A lack of priorities. There would always be things to do, sermons to prepare, people to visit, but how productive can I truly be if my heart is not tuned to sing His praise?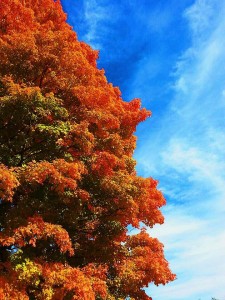 I would like to say I jumped head first into prayer, contemplation & rest for the remainder of my time at Mission Meadows. But that would be a lie. My stubborn heart continued to fight me. However, the quiet practice of daily submitting and laying down my burdens, worries & fears won out. After all, rest is disciple. It is a choice we must make. A priority in the midst of a busy & chaotic existence. The King of kings bids us come. To lie down in green pastures. Rest beside quiet water. So that He may restore our souls.
I hope I always make that choice. And even with a stubborn heart, God gently directs me to put Him first and trust. So I choose trust, and anxiety…and trust again!