Catherine Gilliard is co-senior pastor of New Life Covenant Church in Atlanta, Georgia and president of Advocates for Covenant Clergy Women (ACCW).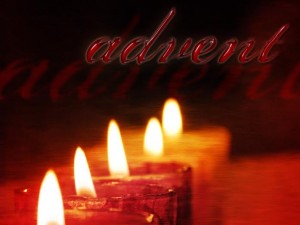 I love the season of Advent because I love to prepare for things. Advent comes from the Latin word adventus, which means "coming" and paints for us images of how for God's people are to watch for and wait on the fulfillment of all that is promised. In the first Advent, God chose to send Jesus as a baby into a chaotic world. By Christ's earthly incarnation God demonstrates a total commitment to our humanity. Christ comes to us, and is in us, and works through us, redeeming and restoring our past, our present and our future.
This is the message of Advent … our history once filled with an expectant hope, our present consumed with an unshakeable belief in God's power, our future filled with anticipation and expectation of the day when justice and reconciliation are reigning companions in redeeming and restoring all that is broken in our world. God's reign has already broken into our world through the incarnation, death and resurrection of Christ. God's Kingdom is near, God's Kingdom is here, and God's Kingdom is coming. It has already arrived but it is not fully realized.
Advent fills me with great hope for women pastors and leaders in the church. I listen to many stories, and add my own, of all that is broken in relationships in the church. Women who are obediently following God's call, tirelessly seeking a place to call home. Like Mary and Joseph, they are being told again and again that the inn is full. It is in this journey of going from place to place and being rejected and turned away, that we find true connection with our Lord. Jesus knows what it feels like to be on mission for God and to be rejected and told over and over again that we don't want you because you are not what we had in mind.
Jesus was from the wrong family. Jesus had the wrong trade. Jesus hung out with the wrong people. Jesus was rejected by his neighbors in his own hometown. Jesus knows the hard journey of women clergy and women leaders in the church. Wondering is never enjoyable, never easy and rarely affirming and yet Jesus models for us how to watch and wait for His return. Hope can be found in the mystery of the right now and the not yet.
Right now, we may be without a call. Right now, we may be serving somewhere feeling alone and unsupported. Right now, we may be facing injustice in a church that pays us less than a living wage or worst yet, no salary at all. Our right now has us wandering and wondering in our call.
But the good news of Advent is that God is very present with us right now. The Advent journey makes these connections as we are told to be watchful for signs that bring us hope in seasons of darkness. We journey with John the Baptist proclaiming a message of repentance and forgiveness of sin. The church can take a step into Advent by calling for a time of repentance and asking forgiveness from the women who have been wounded in ministry this year.
We can journey with Mary who is chosen to give birth to Jesus, Emmanuel, the Savior of our world. Her reputation was tarnished and her mission was misunderstood. Let's draw strength from knowing that others might not always understand what God is doing in and through us. We can journey with Joseph who looks for a home for his family as we look for a church home to reside in. God has a place of welcome for all that have been chosen and called. But we too might have to be open to where that home is and what that home looks like.
But we do get to the place in our Advent journey where we come to the light and the witness of Jesus' soon return is evident through God sightings. Our Advent journey reminds us that there will be questions and tough places but we journey on as those who know that the light of Christ is already breaking through in some very dark places.
So I remember my sisters, who are clergy and leaders in the church during this season of Advent. I pray that the church will soon make room for them and become a welcoming home for them. My Advent prayer is for each clergy women and leader to remember that like Mary they have been chosen to bring forth new birth in their ministries. Like Joseph they should remember to remain faithful in their search for a home, even if it turns out to be a smelly barn. But from that humble place, remember that God will bring forth disciples that will change the world. Be watchful for the unexpected signs that God is very present with us, as clergy women and leaders during this season of Advent.