Dru McLeland navigating the unexpected call of God on her life to the world of "pastordom" which continually surprises her with its supercalifragilisticexpialidociousness.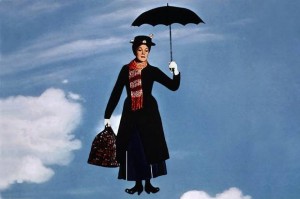 The call process, a nice way of saying "trying to get a job in ministry," is an interesting journey. I am currently in "the call process."  Recently, I was happily surprised that a church actually called me for an interview because they saw my profile on Covconnect.  After the interview they even asked me to come preach!  I began to be cautiously excited about the possibilities.  Of course the time I had for sermon preparation was interrupted by life.  I heard through the grapevine that the church was most likely going to hire someone else.  Saturday I came down with the flu.  Sunday morning thirty minutes before the service started I was told "Oh by the way there's a youth sermon you're responsible for and you're leading the service."  Of course as a pastor I should know the order of service since the Church has been using the same one for over half a century.  Thanks to God and Dayquil I made it through.  Several people, including members of the search team, said how much they enjoyed the sermon and that I did a great job.  "That was just what we needed to hear!"   After church my husband showed me the grading sheet that was enclosed in each of the bulletins except my copy.  I would give myself a C+.
I am coming to believe that it is a miracle that any church actually hires a pastor and that any pastor actually agrees to be hired.  I say this a little bit tongue in cheek.   Churches seem to be looking for Mary Poppins who is "practically perfect in every way."  She comes with all the right accoutrements in her bag.  The pastor will come to save the day!  The magic bullet!  If they can just get the right pastor all will be well.  The church will grow.  Young people will come in droves.  The finances will be flush.  You name it. The right pastor will make it happen.
But of course pastors are looking for the perfect church.  People who are "sold out" for God, 100% and 100% of the time.  People who will embrace the glorious vision of the future and readily accept the changes and new trajectories necessary for a healthy missional church.  A church that will invite and welcome the visitor and show the seeker the way, care for the poor and the powerless…  The list is long.
Guess what?  There are no perfect churches.  There are no perfect pastors.  We are all dependent on God's grace, mercy, love and faithfulness.  After all, this about God, not us.  There's only one Mary Poppins and she's fictional.  However, it never hurts to tuck a bottle of Dayquil in your bag just in case…