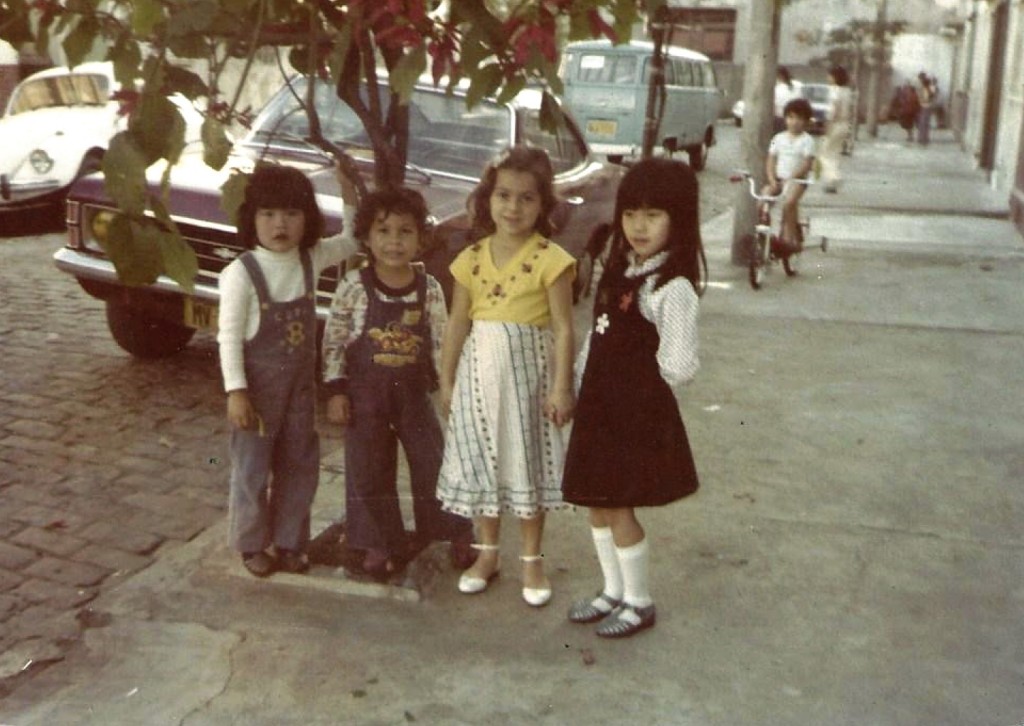 Believe it or not …
Our experience continues…. as we travel, presenting Project Japan to many people in the United States, the expression of surprise is huge whenever we talk about the connection between Japanese and Brazilians.
Last month my parents sent me an old photo of me, my sister and our friends, Fernanda and Adriana. From the left to the right we have Adriana, me, my sister Alessandra and Fernanda. We were on the street that I grew up in Sao Paulo, Brazil almost 30 years ago. Looking at this photo I remember how many connections my family had with Japanese people. Customers of my parents. Owners of small grocery stores where we bought vegetables and fruits. The doctors of our family. They were all either Japanese or Japanese descendants.
Actually, I grew up playing soccer like every Brazilian child, but also doing karate and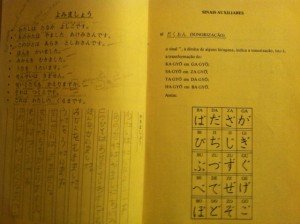 judo. I studied English in school because it was mandatory, but my first choice to study a foreign language came from the influence of martial arts. Therefore, do not be surprised if I tell you that I found a private language school and studied Japanese for a time when I was a kid. It is interesting to know that Johnna met her first Brazilian in Japan 15 years ago when she lived in Gunma for 2 years. So when Johnna left Wisconsin for Japan, she had never met a Brazilian!
Today when we both look back at this big picture, we see God's fingerprint on our paths and notice His "holy irony" to make us take this leap of faith and move to Japan. By the way, I am personally very excited to "re-ignite" my passion for martial arts once we get to the "Land of the Rising Sun".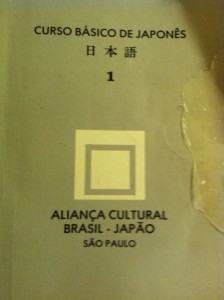 As you all probably know I have been studying Japanese again in the last year. I didn't have any books in Portuguese, so I have been studying it from English. My parents' last visit at Christmas was a "good relief" for me because my mother brought me my first book in Japanese and Portuguese. Irony!
Over 20 years!
The same book is back in my hands and it has been extremely useful since it is in Japanese and my mother tongue allowing me to clearly understand the grammar concepts and other important details of the language and its structure.
Well, coincidence or not. Destiny or not… It's good to look back and realize that our lives are made by chapters. Each one of them has God's fingerprints and our life keeps turning pages.
God has a plan for each one of us even though we do not perceive His care and love, He is still there. He was in the past. He is in the present. He will be in the future.
Believe it or not!
Fábio