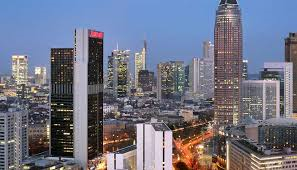 Beer.
History.
German Cars.
Soccer and Franz Beckenbauer, Lothar Mattaeus, Gerd Mueller and Rummenigge.
German Sausage!
Business. Trade shows. Industries, Automation and Control systems.
Concentration Camps. Nazis. Hitler.
Reformation.  Martin Luther. Wittenberg and the ninety-five theses.
Ludwig van Beethoven and Johann Wolfgang von Goethe.
European Community and Angela Merkel.
Germany is one of the most powerful European countries next to the UK.  Angela Merkel is currently considered the most powerful woman in the world.
Germany is well known due to business, soccer, beer, sausage…
Germany played a huge and very important chapter in History.
My first experience in Germany was very positive.  I could not believe that the trains were on time!
If I was supposed to catch the train at 11.02am, the train was on the platform exactly at 11.02am.
If I was supposed to arrive somewhere else at 3.07pm, incredibly, I got to my final destination at 3.07pm!
Later on, I was told by Germans that it is not always like this. However, what matters is what we call in Marketing "the hour of truth", so my hour of truth and first impression of the German efficiency is what counts the most!
Anyway, either on vacation or working, I always had a great time and good memories of Germany!
Actually, because I lived in Spain, I traveled there many times using low cost airplanes. I remember at least two times flying to Germany with one of the low cost airlines.
If you like adventure, do it. Fly with low cost airlines.
If you carry only a back pack, do it. If you do not mind flying on a "bus", do it.
If you do not mind riding a real bus before you get to your final destination, do it. However, it is not always easy even though you may be flying with Easyjet!
Let's go back to Germany where we are supposed to be…
I want to start with Frankfurt Hahn and Frankfurt am Main, or just Frankfurt.
I flew to Hahn a few times and then I took a bus to get to Frankfurt. Not so bad…
But if you do not mind taking a low cost airline, and if you do not mind making your trip a little longer…
If you do not mind taking a bus and traveling an extra hour and a half…
Do it!
Otherwise, you could fly to Frankfurt directly because there is "nothing" to see between these two cities.
After this short logistic introduction, our journey starts in Frankfurt…
Let's get our map, wear comfortable shoes and go for a walk.
Frankfurt is the fifth largest city of Germany. Frankfurt is the financial center of Germany. Frankfurt is the seat of the European Central Bank, the German Federal Bank, the Frankfurt Stock Exchange, and the Frankfurt Trade Fair, as well as that of several large commercial banks. Frankfurt Airport is one of the world's busiest international airports. Frankfurt Central Station is one of the largest terminal stations in Europe. Frankfurt is Germany's most expensive city.
The most recognized tradeshows of the world take place in Frankfurt. Frankfurt Trade Fair (Messe Frankfurt) is the third largest trade fair. I have worked in one of the Frankfurt tourism business trade shows.
The Goethe House-Museum is in the Innenstadt district of Frankfurt am Main. Johann Wolfgang von Goethe was a German writer, artist, and politician.
I remember visiting Jewish historical sites, museums and memorials in the city. And also walking in the historic heart of Frankfurt observing the architecture and enjoying a very nice atmosphere and good food.
Let's jump into the train and take a look at Bonn.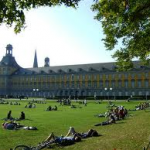 In one of my German trips, I decided to spend one day in Bonn before I went to Unnau where I liked to go on vacation and visit some friends. I will talk about Unnau later…
Bonn was replaced by Berlin as the capital of united Germany in 1990. And also it was the capital of West Germany from 1949 to 1990. Bonn has a beautiful university. Bonn is the birthplace of the musician Ludwig van Beethoven.
You can feel the calm atmosphere as you walk in Bonn. You can enjoy the beauty of every single building and the garden as you walk in the university. You can be inspired by visiting Beethoven's home in Bonn.
Now our journey begins a new chapter – a very important chapter in History. Now we are taking a train and getting off in Berlin.
Berlin is the capital city of Germany. Berlin is Germany's largest city.
Berlin is full of History.
Jewish Museums. Berlin Wall. Checkpoint Charlie.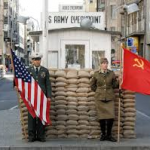 Catholic churches. Prostestant Cathedrals.
Berlin's Museum Island.
By the way, The Pergamon Museum is located on Museum Island and it is one of the best museums I have visited. It is world famous for its archaeological holdings. It is three museums in one – the Collection of Classical Antiquities, the Museum of the Ancient Near East, and the Museum of Islamic Art.
I want to take you outside of Berlin – not too far.
Let's take a bus and get off at Sachsenhausen. Sachsenhausen is the first Nazi concentration camp that I visited. It is located 35 kilometers north of Berlin. Sachsenhausen was  not intended to be an extermination camp. It was a training center for (SS) officers. Executions took place at Sachsenhausen, especially of Soviet prisoners of war. Our guide told us that Stalin's son was one of the prisoners at Sachsenhausen. At that time, Stalin had one of the highest German Generals held as a prisioner. So, Hitler asked Stalin to trade them and Stalin refused Hitler's proposal. As a result of that Stalin's son was killed at Sachsenhausen and the German General was killed by Stalin.
I want to take you to another chapter of History – Wittenberg.
I remember it was a very nice afternoon when I took my train and arrived in Wittenberg…
I started walking and walking and after a few blocks from the train station I saw the first signs of the Protestant Reformation. Martin Luther was a German monk, Catholic priest, professor of theology and became the leader of the reform movement in the 16th Century.
Luther nailed his Ninety-Five theses on the doors of All Saints' Church in Wittenberg on October 31, 1517. Philipp Melanchthon was a German reformer and collaborator with Martin Luther.
You can walk the path of Reformation History as you visit Luther's and Melanchthon's houses, museums and graves, and All Saints' Church, commonly referred to as Castle church.
Let's leave Wittenberg and take a look at Cologne.
Cologne is located on both sides of the Rhine River. It is wonderful to walk along the Rhine.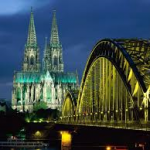 Cologne Cathedral is the largest Gothic church in Northern Europe. It is an amazing church. The architecture is impressive. The Gothic style is my favorite style. I spent hours and hours in the Gothic area of Barcelona when I lived in Spain.
Unfortunately, Cologne was one of the most heavily bombed cities in Germany during World War II. The bombing reduced the population by 95% and destroyed almost the entire city.
For the chocolate lovers like me, the Chocolate Museum of Cologne is not optional. It is mandatory!
Our German journey ends in one of my favorites cities. It is a very small, cute city – Unnau.
I spent a couple of vacations in Unnau. It is a city where my friend, Fernanda, her husband, and their two sons live. I always enjoyed visiting them, going to the parks and small forests around the city, visiting castles and of course tasting different local beers.
Our German journey ends here.
I look forward to taking you on the next journey!
Fábio
Clearwater