Yesterday I went shopping with friends.  There's a merchants fair going on downtown in which stores and vendors have their products displayed in tents in a large plaza area.  I wasn't looking for anything specific, but did find some jewelry made by local artisans. 
But my favorite tent was LAKING, a material store.  Maybe it reminds me of shopping with my mom; we'd go into a fabric store and look around because Mom used to "love to just smell the goods".  While browsing the display of sale items (6 yard pieces for about $7.00) I found at least 2 pieces I loved but didn't really need.  Knowing I could either use them or give them as gifts, I bought them.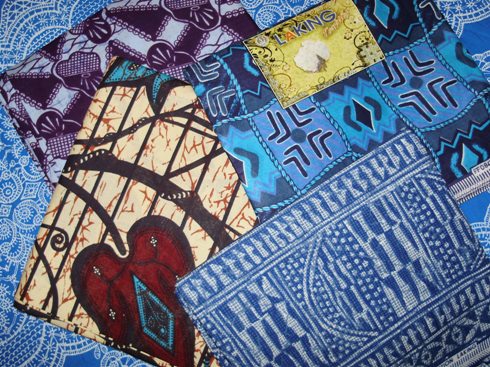 Later that afternoon I got a surprise visit from the two Congolese refugee women I'd written about earlier, Ruth and Gabrielle.  They came bringing me a sheet and pillowcase made from the tie dye cloth that they make.  It was their Christmas present to me.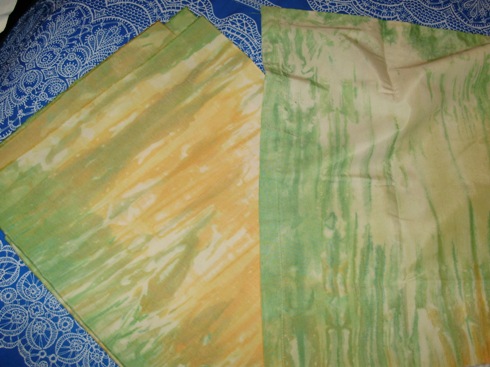 I offered them cool water to drink as we sat and visited.  "What are you doing today?" I asked them.  And Ruth plainly stated, "We came to ask you for a Merry Christmas."  I'd suspected some reciprocation was desired, and was anticipating the more cultural beating around the bush before finding out what they were hoping for.  "We don't even have new clothes to give our children." Ruth stated plainly.  Christmas is one time in the year for girls to get new dresses.  Immediately I thought of the 2 pieces of cloth I'd bought that day.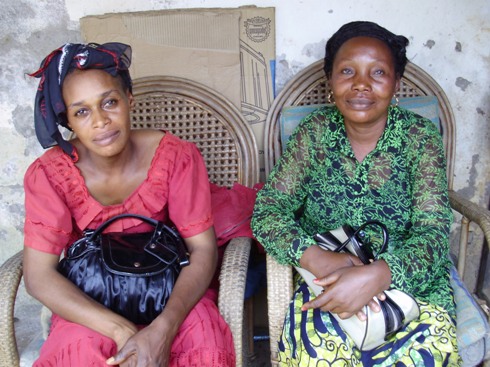 "Would some cloth help you?"  I asked.  They were overwhelmed!  I went into the house and brought out a couple of 6 yard pieces to give them.  I explained to them that I'd bought cloth that I didn't need and wasn't sure what to do with.  But hearing their need, it became clear to me that the cloth had been purchased for these two women.   We were all moved by that realization: they, by the blessing of provision; me, by the blessing of being used by God to care for them.
We prayed together, thanking God that He had provided for them; thanking God for his greatest gift of salvation; thanking God for many of YOU who are a part of the larger family of God praying for dear women like Ruth and Gabrielle.
So was it divinely inspired shopping, or did God just redeem my weakness for buying material that I had no plan for?  Either way, the Lord has provided for two families who will be getting new clothes made for Christmas this year.