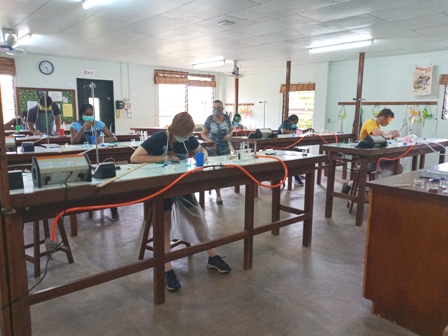 The Science Department at Rain Forest International Scohol is one of the many ways students are prepared for the next stage of life. Whether they're studying Biology, Physics, Chemistry, Middle School Science or AP Science courses, the lab has gotten lots of use. The only problem is there was only one of it, limiting the number of students who could do labs at one time. But now there are two!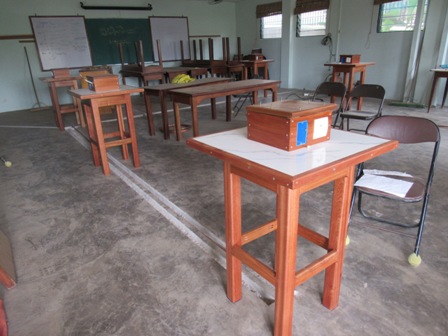 One of the classrooms in the Science building was transformed into a second lab. The first step was to carve troughs in the floor for gas  and power lines that lead to each of six hubs.  Each hub is a table with connection to gas for burners, and electric outlets with both 110 and 220 volt power.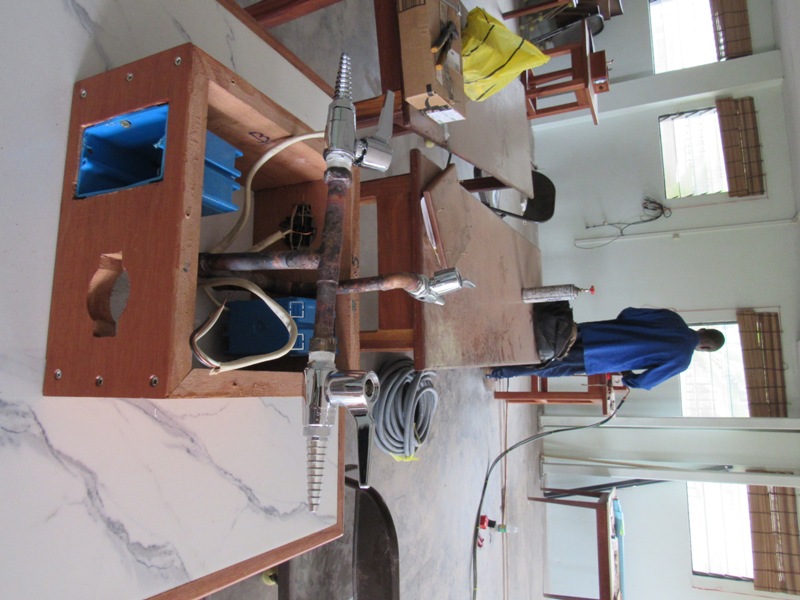 Then tables were built for students to do their work at the hubs. Science Dept. head, Carolyn Stoker, worked hard with Ron planning the new lab in every detail. Sinks were also installed in the lab for ease of clean up.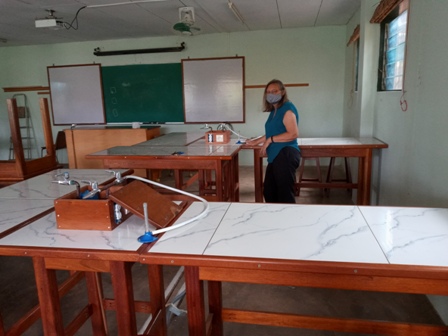 Now the new lab is done and being used by the 10th Grade Coordinated Science Class in preparation for external exams in May.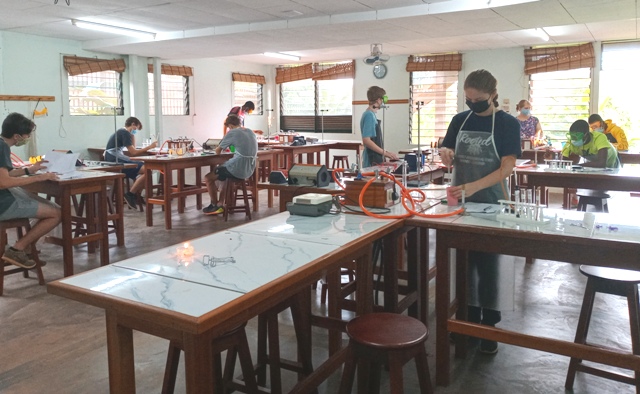 The curriculum used for 9th and 10th Grade Science comes from Cambridge,UK. Students study a combination of Biology, Physics and Chemistry for 2 years, culminating in the external IGCSE (International General Certificate of Secondary Education) exams in May of their 10th Grade year.