The last post was about small improvements on the school campus over the past couple of months.  There was one major improvement — rebuilding the wall.
A huge rain storm washed away a section of the wall surrounding RFIS property way back in the Spring of 2010, before we Zs came to work in Yaounde.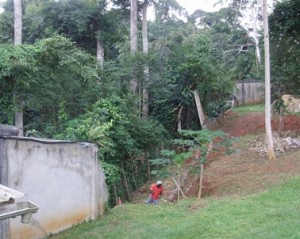 Finally now 2 years later there is money in the budget to make the repairs.