And now for another story on what keeps Ron busily happy in his ministry at RFIS as the Director of Technical Services. Second story: The Prayer Chapel.
When I left off writing about the chapel construction last August, this is how it looked.  Since then the roof has gone up and it's actually being used!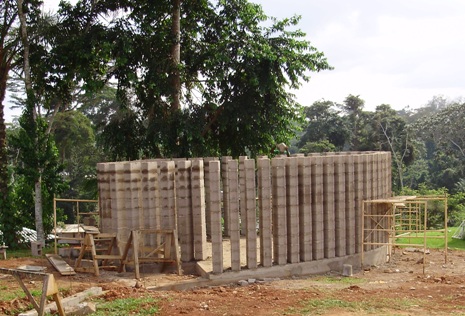 In September the roof started going up…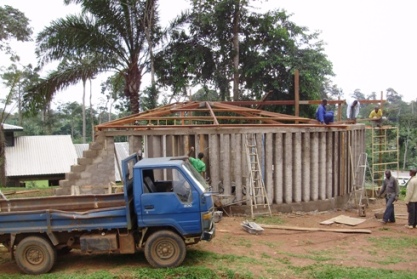 And the walls were plastered with cement…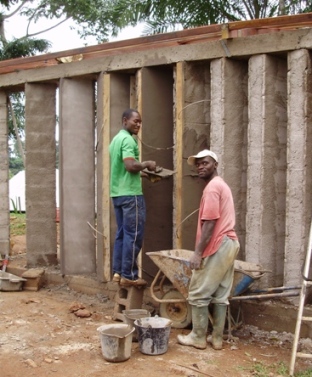 And in October the green steel roofing was added and the chapel was ready for use.  The Prayer Garden is a quiet place for prayer and meditation too.  Students are responsible for maintaining garden plots.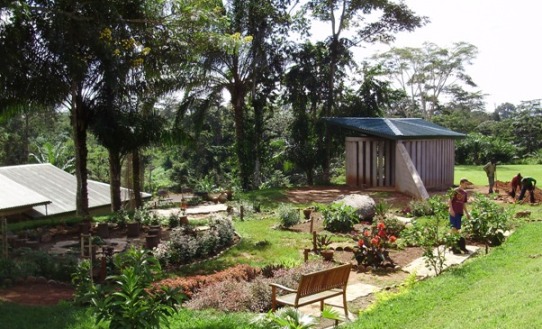 On the inside, Ron had a cross made of nails embedded on the floor at the central point.  This is not the center of the room, but the point toward which all wall sections are oriented.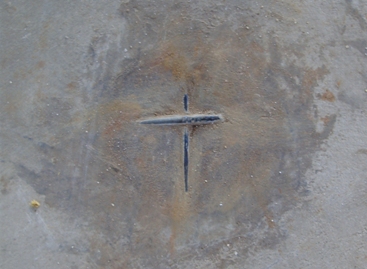 And now the chapel is being used regularly by staff and students.  You can join us in prayer for Rain Forest International School by following the 31 Days of Prayer  found on Covenant missionaries Jeff & Carolyn Stoker's blog.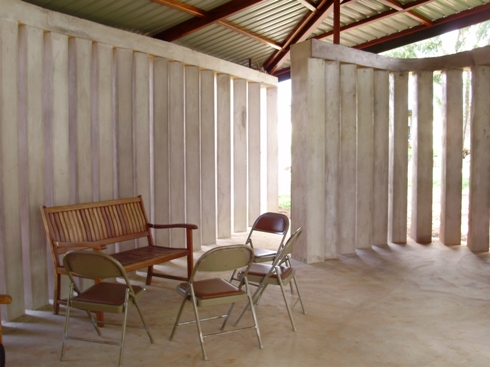 All that's left is to wire electricity in for lights (for evenings), and more benches for the chapel and garden.  Thanks go out to those who had the vision for a Prayer Chapel & Garden, and to those who donated money, time, plants and labor to make this a reality.