No, not the character quality; I know better than to suggest that!  Praying to become a more patient person usually results in circumstances demanding great amounts of patience.  No, I mean pray for the woman named Patience.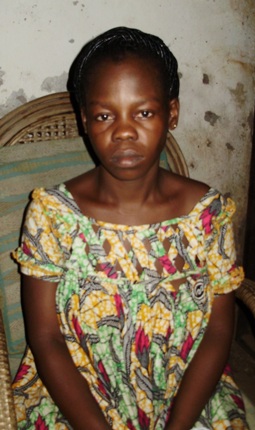 She came to our door after dark Monday night.  Her stated need was for help paying for prenatal care.  As I asked more questions, in the process of discernment, more of her story came out, in bits and pieces, sprinkled with tears.
As far as I can figure out, she was brought to the city by a man, to live with him.  They lived together here for several months before she informed him that she was pregnant.  At that news he changed, and one day he packed everything up and moved out, leaving her behind, alone, abandoned. 
She has no job, no income, and I'm not clear where she's living now, except it is quite far from our neighborhood and she had walked here looking for help.  She said that she was given house work by a woman who promised food in return.  After working, she learned the "food" for her was only scraps burned into the bottom of the pan.  "I sleep in a hallway, and I haven't eaten for three days, Mama" she cried. 
I hugged her, talked to her about Jesus, told her that because Jesus died on the cross for her she has extreme value.   She said she is a believer, but one can never be sure if it's true or if they're just saying the "magic words" that will gain sympathy from missionaries.  I prayed with her, for strength, prayed for the man who abandoned her, and prayed for specific direction how to help her.  Then I went into the house and got her a little food and some money to help with medical care and for a taxi back to her side of town.
So pray for Patience and her developping baby.  God alone knows her situation and the solution.  Either she's a really good actress or in desperate need.  My heart breaks for her.