The staff at Rain Forest Internaitonal School are mainly volunteers, sent by mission organizations. Among them are several "global personnel" (aka missionaries) with Serve Globally (aka Covenant World Mission). Let's meet our Covenant colleagues serving together at RFIS.
Josh Shinar
Josh is a computer genius who has been serving with his wife Lori in Central African Republic, in the NW Region of Cameroon and now at RFIS. Besides helping the IT department, he teaches the dance unit of Physical Education.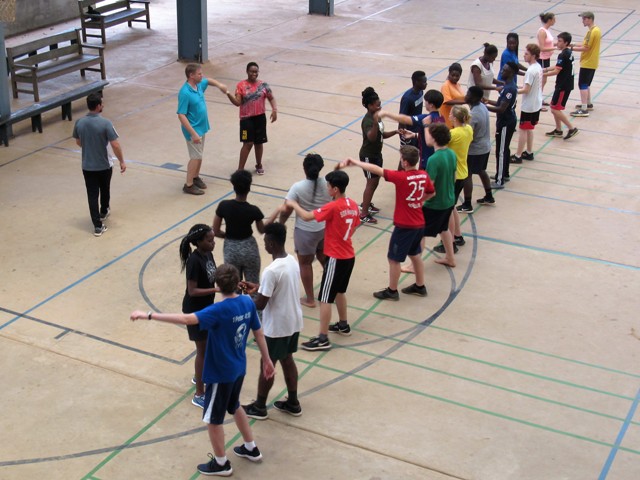 Carolyn Stoker
Carolyn is an amazing educator who has been teaching children in Africa as a Covenant missionary for decades; first in Dem. Rep. Congo, then in Cameroon. She has not only taught but been administrator, director and assistant director. This year she teaches Science 10, Chemistry and AP Biology.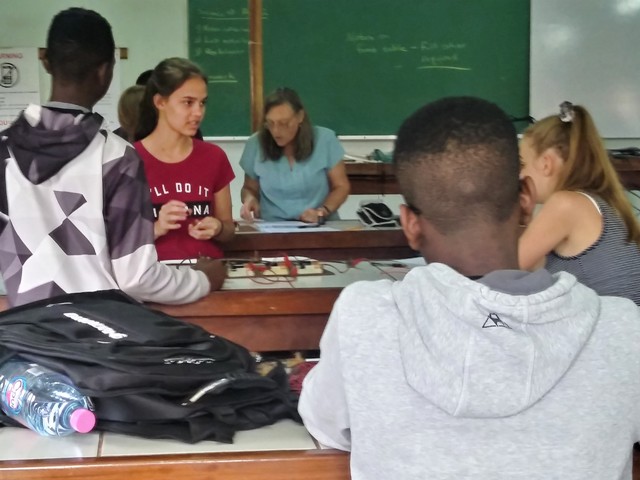 Jeff Stoker
Jeff, an accountant, has served in finance with the Covenant since first going to Congo, (then called Zaire) to work with the Congo Covenant Church, then moving to Cameroon when war made living in Congo no longer possible.  Since living in Cameroon, he has become a teacher of Economics and AP Economics as well as advisor to the RFIS Student Council.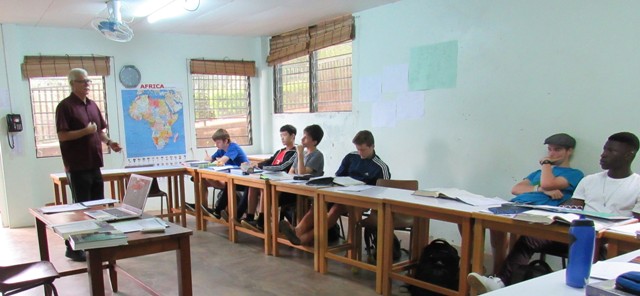 Ron Ziegelbaur
An Engineer by training, Ron is a jack of all trades. Now in our 3rd African country, he continues to use his skills to keep vehicles running, water systems functioning and power (generators etc.) working. At RFIS he has added teaching Industrial Arts (construction, Small Engines and Auto Repair) to his resume. This year he's also tried his hand at teaching Algebra 2. But that's only for a month, while waiting for the principle math teacher to arrive in country.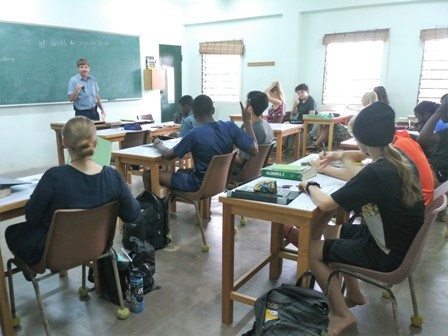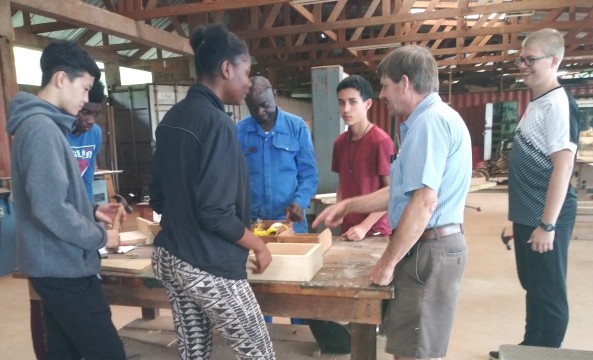 Janet Ziegelbaur
Here at RFIS my role is Guidance Counselor – keeping track of academic records and assisting with external exams, and sending transcripts to universities for our seniors. One of the many joys is chatting with alumni who come to visit.