Last month at the Blue Heart Music Night, funds were raised to help combat human trafficking in Cameroon. Survivor's Network is an organization in SW Cameroon, founded by a Francisca, a survivor of trafficking.  This week at chapel, a team from Survivor's Network, came to speak and share their heart breaking stories.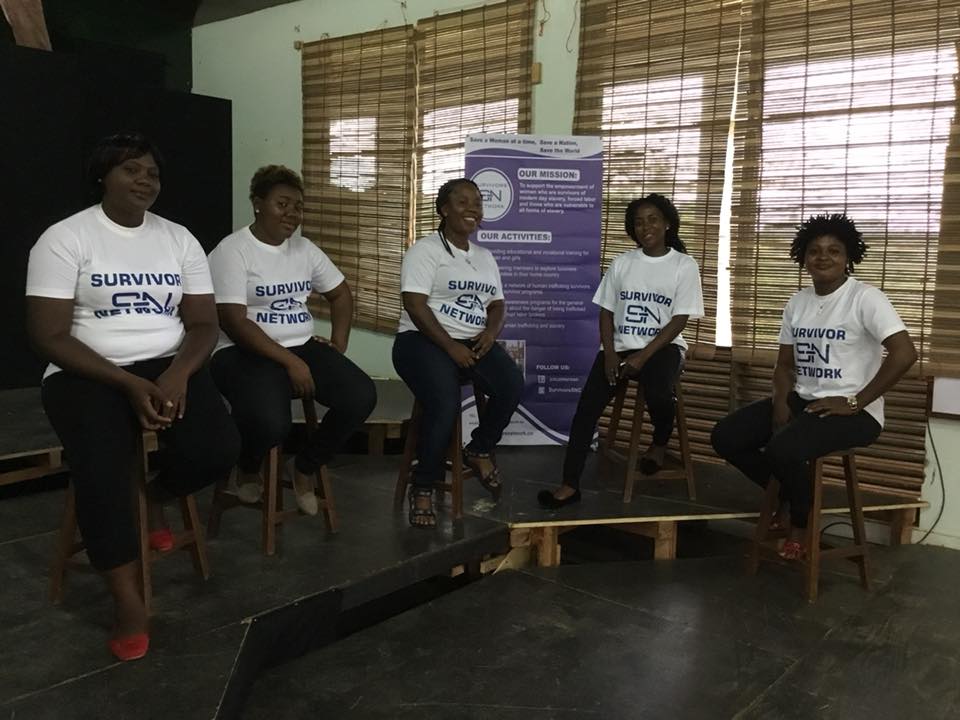 There was a common thread in each of the 5 women's stories. They were educated, professional women who were not able to find jobs in their fields. So, on the promise of a position teaching English in Kuwait, or Lebanon, they purchased passports and tickets and flew off to seek their fortunes. What they were promised was a job worthy of their level of education and a very attractive salary. Little did they know, they were boarding the "slave ship" of today: a plane. And the slave market is a store in a shopping mall.
Their first clue that something was not right was that no one was at the destination to pick them up. They waited for hours until several other African women had arrived, before their "host" picked them up. Then the nightmare began. Passports were taken away, and they were dropped at a home — usually a very large home — and were told the job is housekeeping, the "uniform" is a dress that is proper attire for a slave, the hours are grueling and the compensation virtually non existant. They became victims of human trafficking.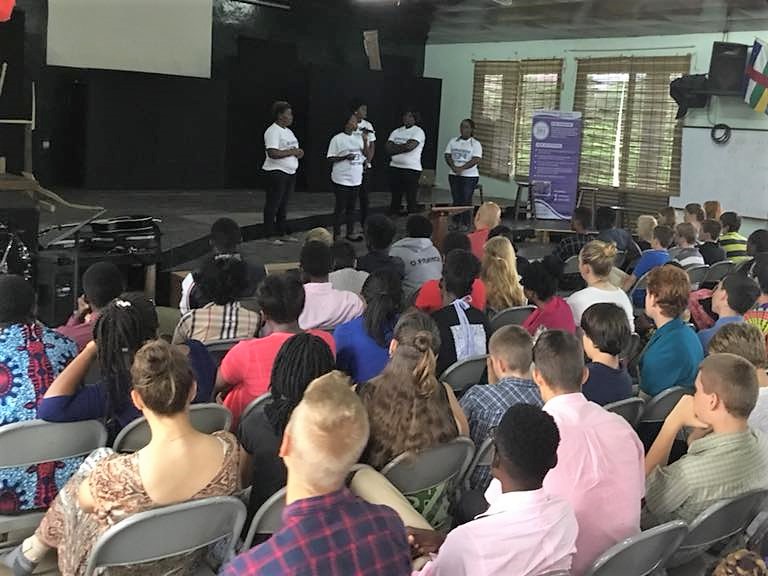 They were treated badly, beaten and abused. Those memories brought tears to their eyes as they recounted the the ordeal, and to the eyes of those in the audience. They were told that they were purchased like appliances. If they refused to work, they would have to reimburse their owner, up to $4,000! Some were returned to the "agency" in the shopping mall where they were then resold to another owner.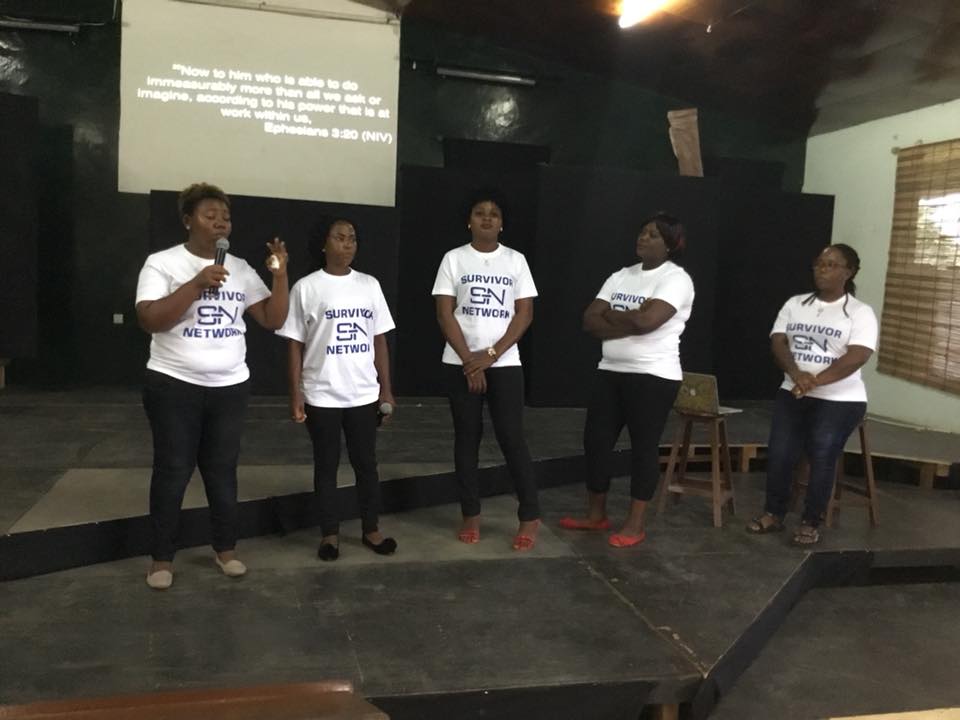 A couple of the women said that they had a Bible with them. "My Bible was my food and drink" said one of the surviving women. Another told of the tragic day that her Bible was taken away — not just taken, but swept up into a dust pan as if it were a filthy rag, and thrown away like a contaminated waste. Each of the women gave all glory to God for their survival during the ordeal, and for their eventual release.
Interestingly, they were rescued relatively quickly, after just months of captivity. Thanks to Survivor's Network, in conjunction with Freedom For All in the US, and friends and family who were able to provide funds for travel.
They also shared what we can do to be involved — spread the word that people are being trafficked so they don't fall victim themselves; start a club at school; partner with them financially. At the end of their talk, we presented the funds that had been raised at the Blue Heart Music Night auction and through donations. The total amount was over $1,500! They, then presented us with a packet of information, fliers, and a T-shirt for Ben 🙂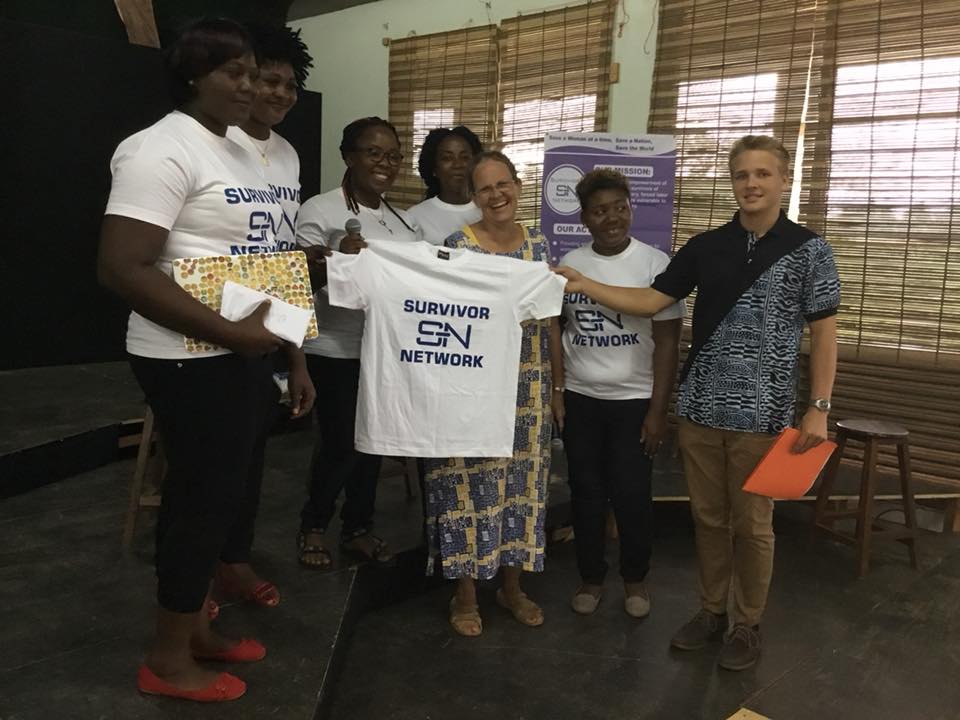 These women have been through very painful experiences. Now they are sharing their stories to warn others not to fall into the trap they came out of, they are continuing to rescue more women (28 rescued from Kuwait to 4 African countries) and they assist rescued women by providing vocational training. Additionally, Francisca said, "We have founded micro- finance businesses to 20 ladies, 10 in Ghana and 10 in Cameroon. We are doing this to avoid the ladies being victims of secondary human trafficking."
Pray for those men, women and children who are caught in slavery and being abused, and for those who are being trafficked. Pray for the healing process of those who have been rescued. Pray for Francisca and the Survivor's Network team as they work to educate Cameroonians, rescue slaves and empower women.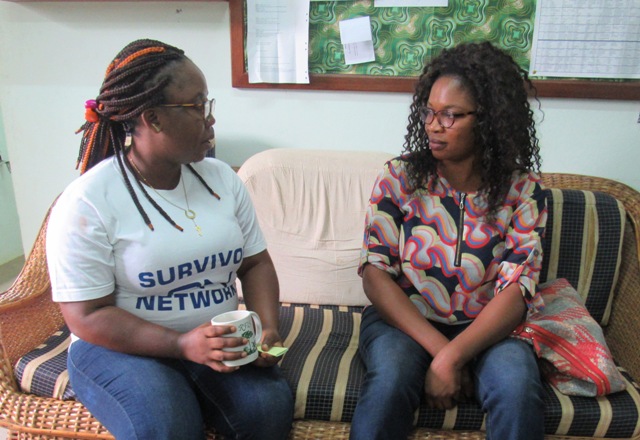 On a side note, I had invited my friend to attend chapel, knowing her interest in the problem of trafficking. After hearing the survivors' stories, she shared that her own sister is now in process of accepting a job — a great opportunity teaching English in Lebanon! Red flags all over that! The SN motto is "Save a woman at a time, save a nation, save the world." They may have saved one woman that day.