We love to celebrate International Women's Day in Cameroon!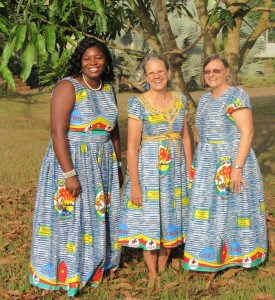 Each year around the beginning of February the Women's Day cloth of the year appears in the shops around town in 2 different colors.
This year the choices were pink and blue. I preferred the blue one.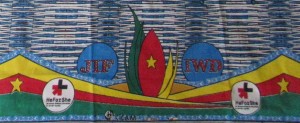 The cloth usually also includes slogans or important messages. This year the messages were: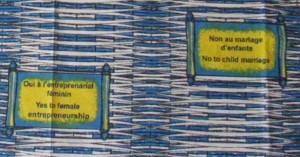 and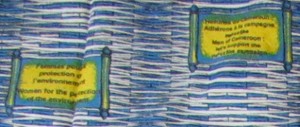 And there's this image of a Cameroonian woman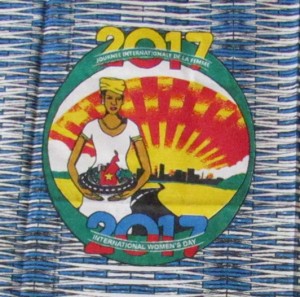 This year I didn't take the time away from work to join the women of Yaounde in the parade downtown. (I did a few years ago with some friends). But the American Embassy was represented — according to their facebook page where I found this pic —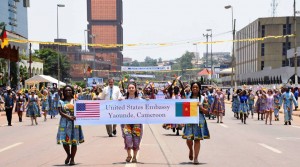 How did you celebrate International Women's Day this year?