While in the US last year Ron kept his eye out for ideas of what to teach his construction classes to make.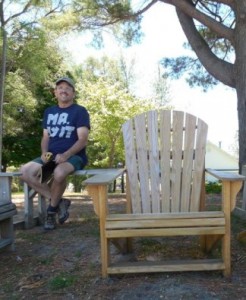 At camp we saw these great Adirondack chairs so he started measuring and drawing up plans.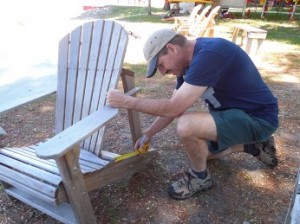 This quarter his Beginning Construction Class got to work measuring and cutting pieces of wood.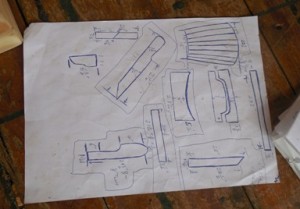 Students were paired up and each pair worked on one chair.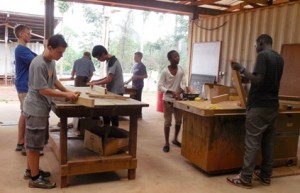 The 4 chairs will stay at school – in the prayer garden, outside the library, and other places around the campus to be used by students for years to come.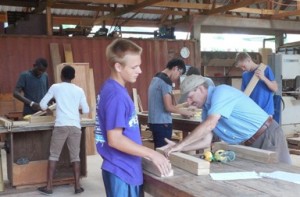 The students learned to use different power tools.  For some, it was the first time they'd ever had a chance to use tools to build something out of wood.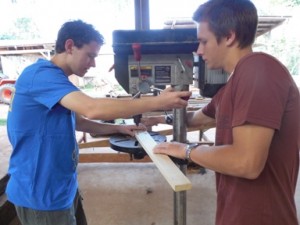 Screwing all the pieces together was a task requiring at least 3 hands, and cooperation.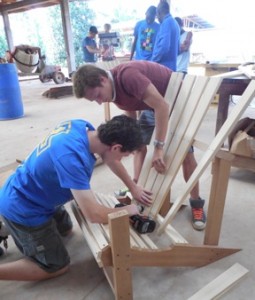 Angelbert, the carpenter (far right below) who works with Ron gave assistance.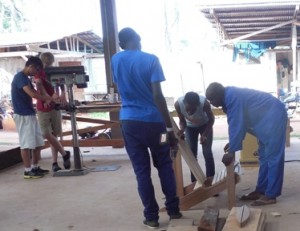 As the semester comes to a close, the projects are almost done!  One of the students tries it out — and is quite pleased!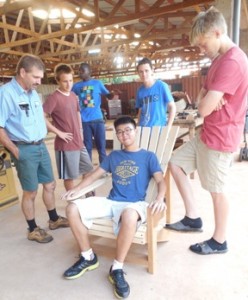 And on the last day of classes the chairs were painted and signed!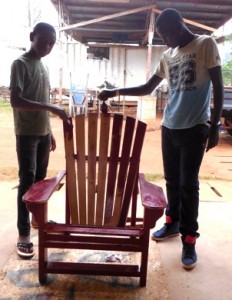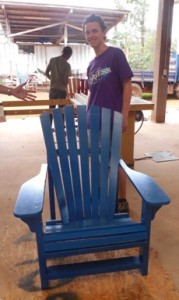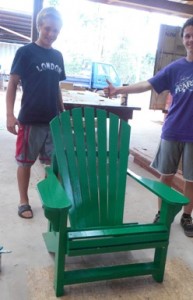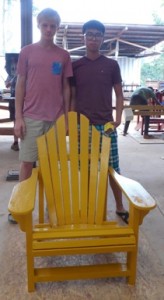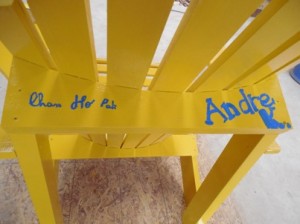 I can't wait to see them around the campus soon!