First posts are always so daunting.
My name is Rory, and I am the speaker for our Tribe.
We are very excited to be able to say that our small tribe of three has been accepted and commissioned as missionaries with the Evangelical Covenant Church. God has opened doors for us to work alongside several churches and organizations in Oaxaca, Mexico in partnership with Cedarcreek Covenant Church and you!
International mission has always been a call on my parents lives and after they were married, they began looking for avenues to pursue that call. Mommy and Daddy applied to be missionaries with the ECC in June of 2012. When they began this process, they tried to be very open to God's call and spent time narrowing and discerning exactly what international mission would look like for us, and it looked like Oaxaca! Exactly one year after sending in our application, we finished training and signed an acceptance of service as two-year Short Term Missionaries with Covenant World Mission. Our goal is to be in Mexico by June of 2014; a two year process for a two year term. Our long term goal is to become Long Term Missionaries, so bare with us!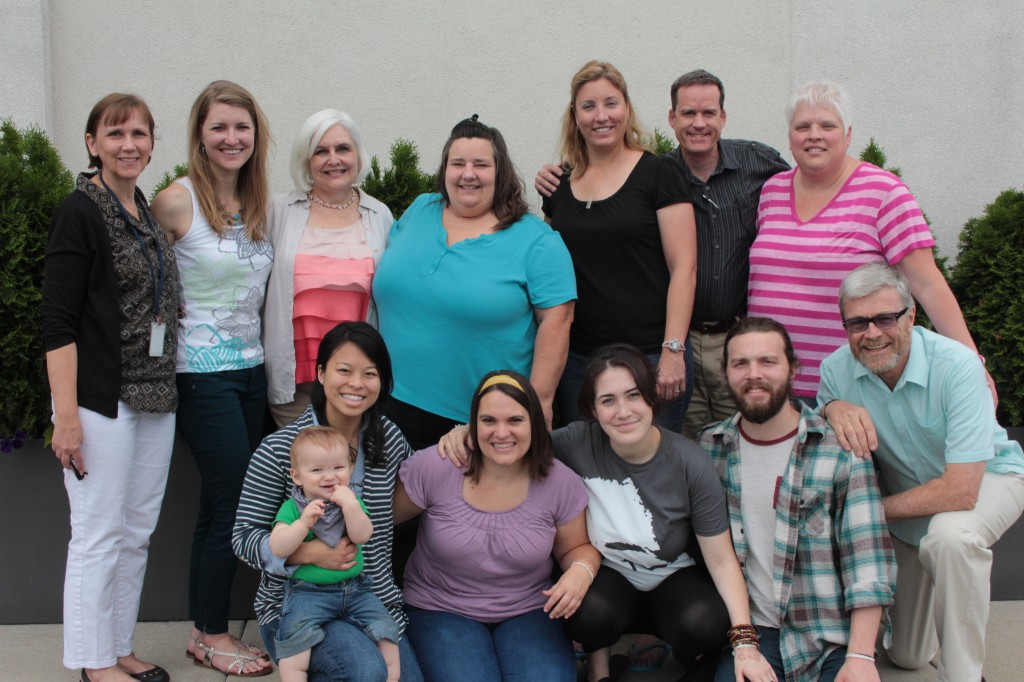 2013 METE Team and all my new friends!
Oaxaca is a city in the southern portion of Mexico, home to over 250,000 people speaking over 60 different dialects. God is already at work in Oaxaca through Covenant World Mission with the development of Fuentes Libres (a micro-enterprise operation for women), Semillas de Salud (Seeds of Health, a community health program), Foundation for Family Development (parenting and marriage enrichment classes and Project Down), Comunicationes del Pacto (Covenant Communications in Latin America), Casa Hogar (a local orphanage and school), and many other ministries!
Our initial role will be several months of intensive language school to be better equipped to work alongside these ministries. Daddy would like to possibly work with Fuentes Libres and Casa Hogar to develop rooftop gardens and other sustainable venture as well as aiding local church ministries. Mommy hopes to travel some with Semillas de Salud to the surrounding areas and aid Cindy Hoover in building up healthy communities and connect with Casa Hogar with me in tow. We are also hoping to provide any assistance needed to churches further outside of Oaxaca that often do not get as much support due to distance.
Our call may be to Oaxaca, but we cannot get there alone. We invite you to prayerfully consider partnering with us in ministry through financial support and/or praying for God's guidance and provision as we come alongside all that God is doing in Oaxaca. Before we are able to head down to Mexico, we need to have 80% of our entire budget pledged, get passports in order, undergo health checks, and get all our belongings in order!
We will be regularly updating our blog, sending newsletters, and letting you know specifically what your support is doing in our lives and the lives of the Oaxacan people. If you would like to receive a pledge card, newsletter, email update, or just hear more about our ministry plans – please contact us through the information in the sidebar!
Thank you for sharing in this opportunity, as well as for your past, present, and future prayers and support for God's work in our lives and around the world!
With Love from our family to yours,
The Dullanty Tribe