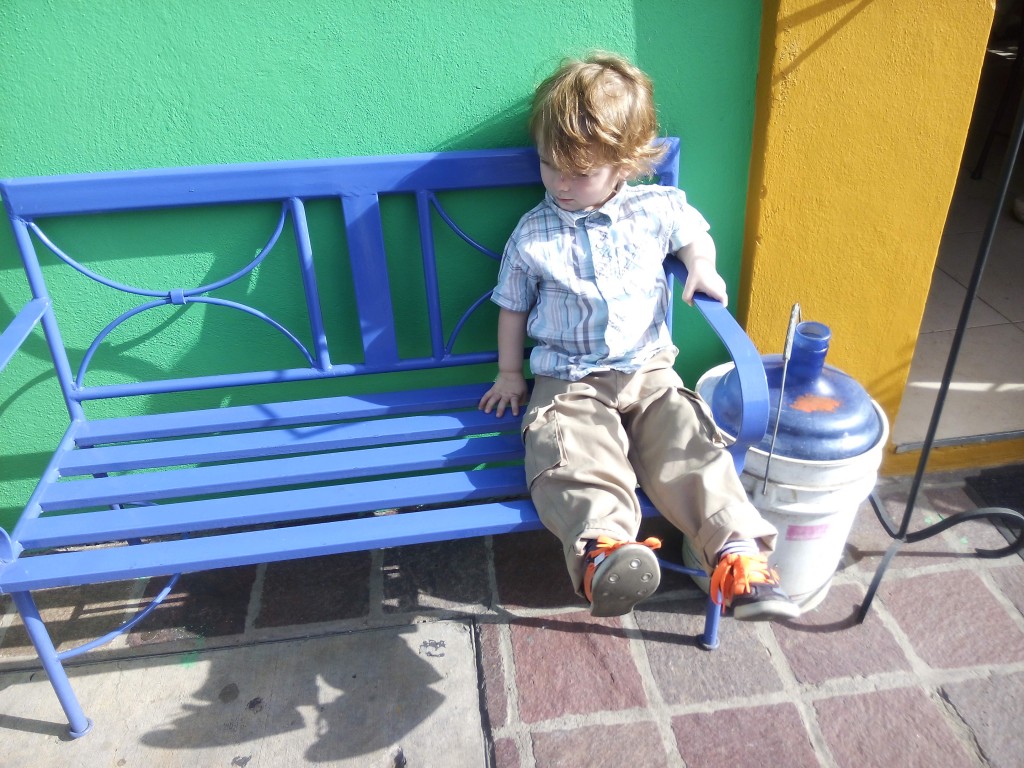 Outside my favorite cafeteria y mercado, Xiguela
It seems crazy that we have been here two months and are already into our third. It feels as though we were just in the states yesterday, but also like we have always been here. The weather continues to be hot, much like we have heard about the weather in our beloved PNW.
We have our visas! We are officially immigrants with plastic cards and everything. We are thrilled to be finished with that process – at least, for this year. We are caring for the vehicle of a missionary on home assignment, which means driving! And what an adventure it is to be driving here in Oaxaca. Similarly to biking, you are always one bus away from crashing.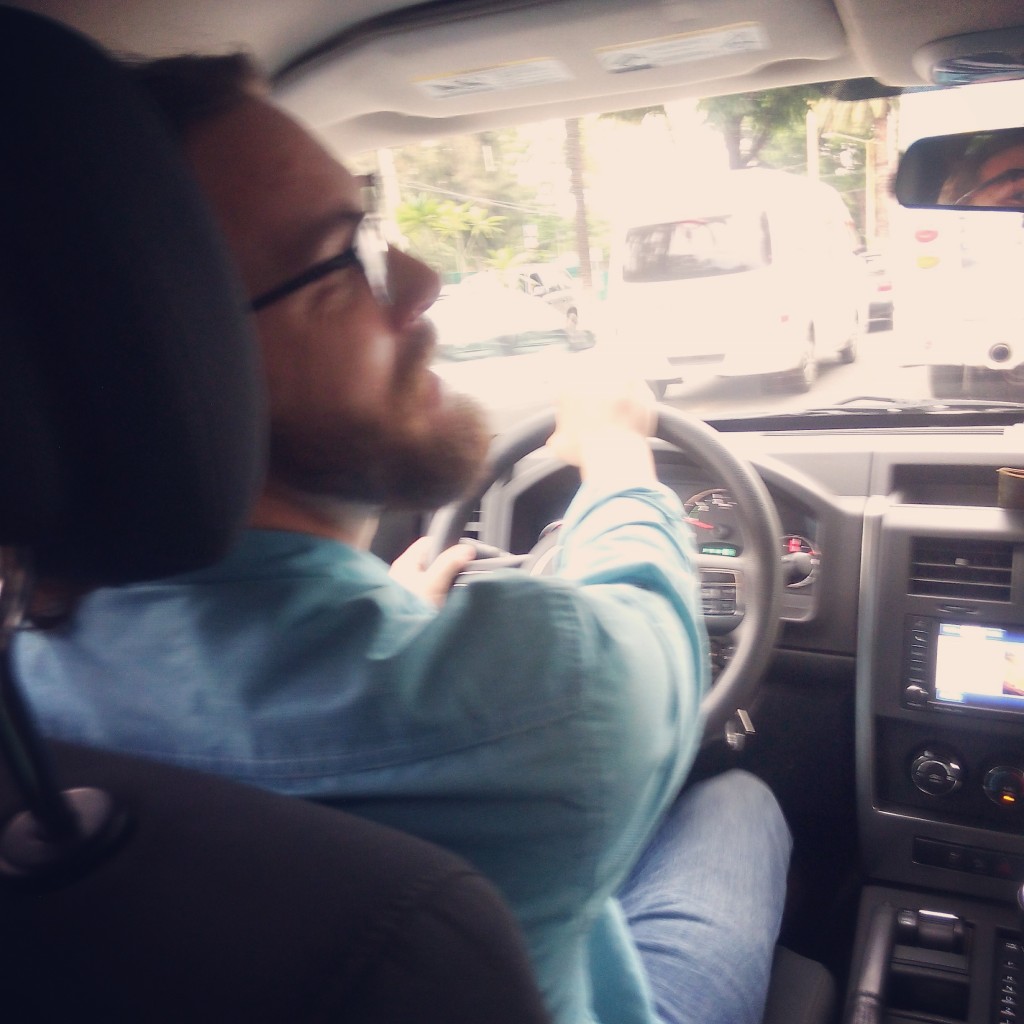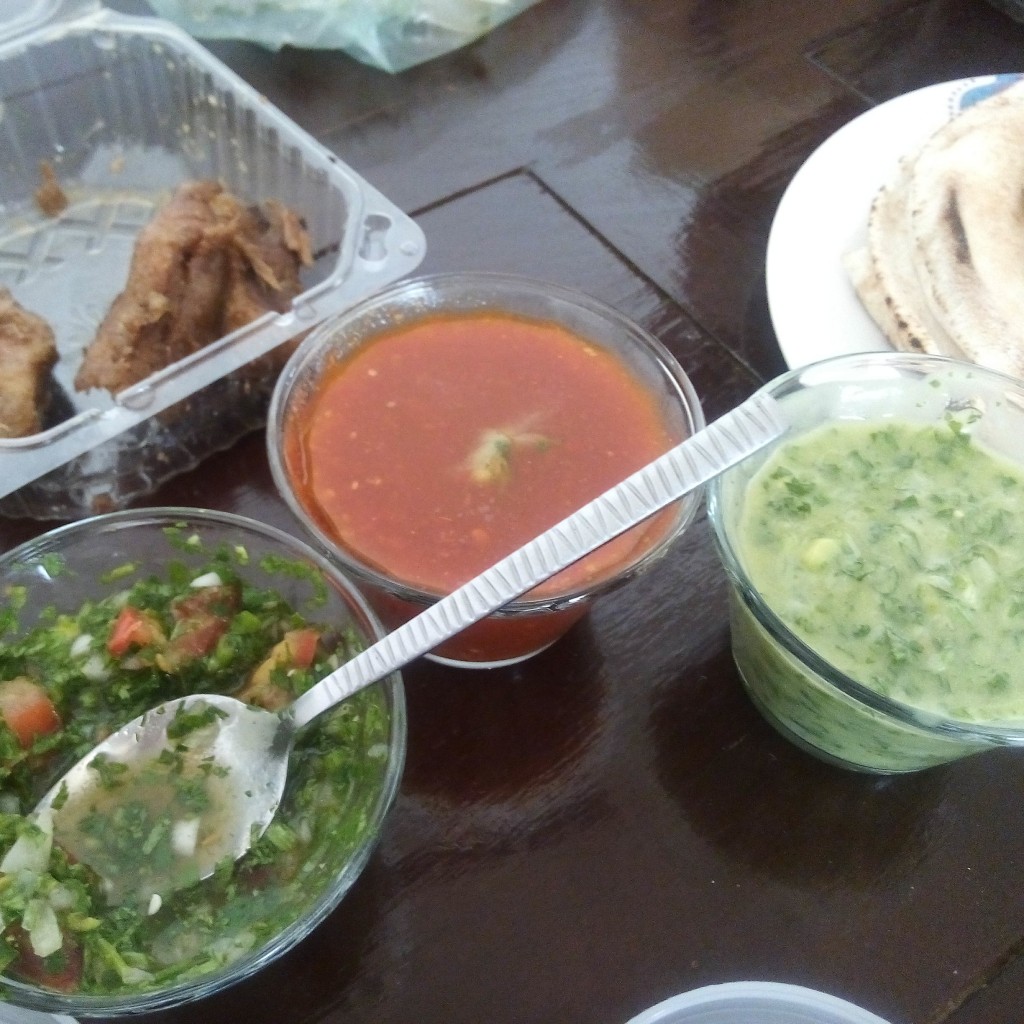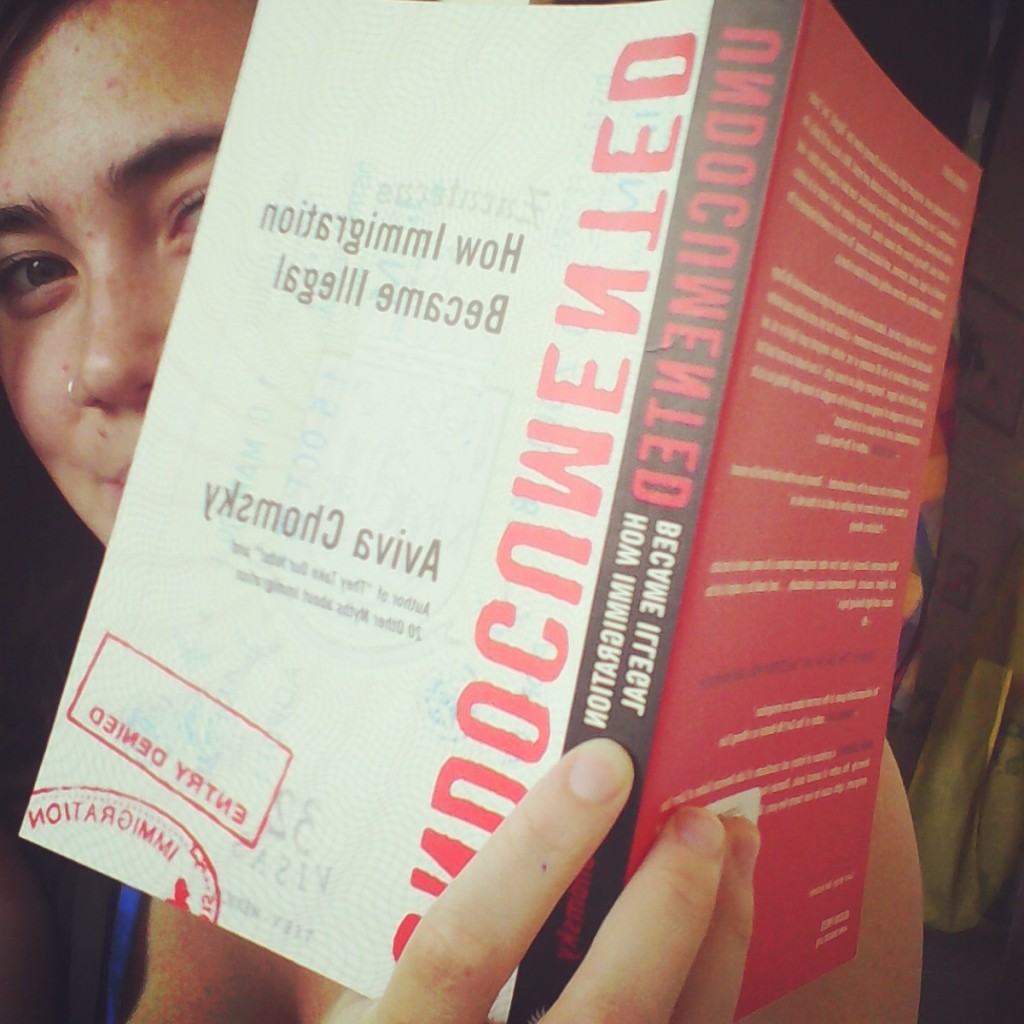 Daddy driving for the first time      |    Salsas!    |    Mama studying immigration policies & issues
For Mama and Daddy, language school continues to to move along slowly but surely, poco a poco. They have both reached a point where it is now really just becoming fluent more than traditional learning. Practice, practice, practice! Mama has been having a lot of conversation with Cynthia, the language tutor, about emigration/immigration, specifically out of Oaxaca. She has been reading the book Undocumented by Aviva Chomsky. It is a wonderfully detailed book about the systemic injustice and racism within US Immigration Law. We clearly see how that affects Oaxacans and are passionate about getting involved in the conversation and movement for change.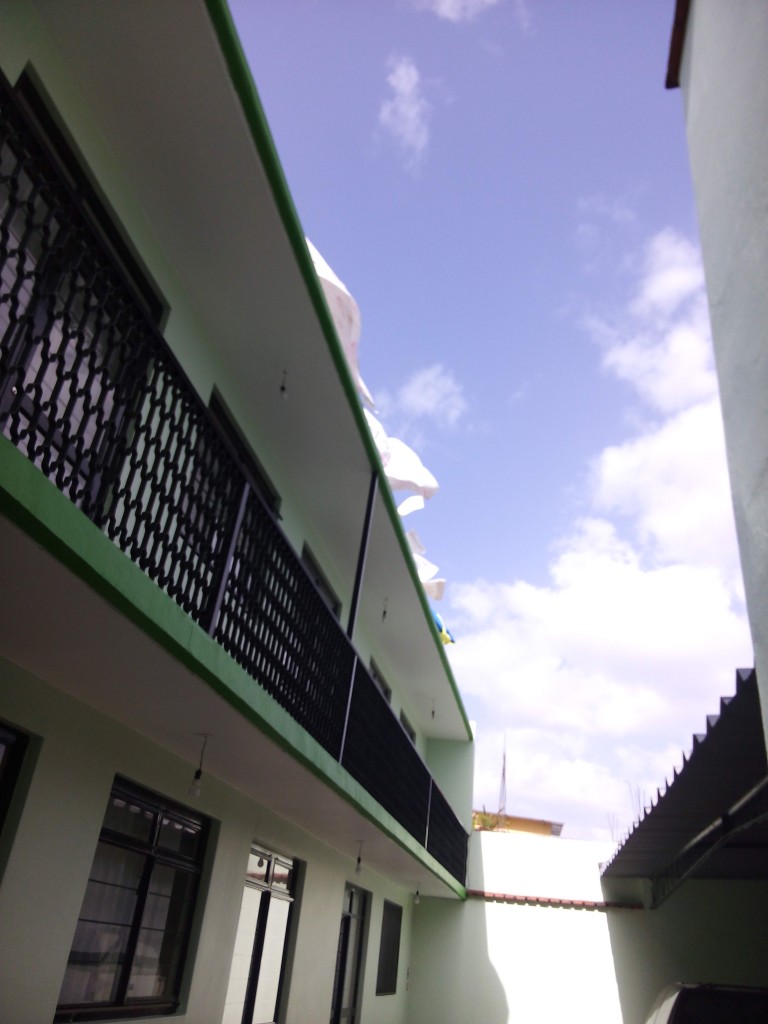 Sheets blowing in the wind on our apartment roof
Yesterday Daddy and I went to visit a shop that makes bee hives with Lisandro, but the man who owned the shop passed away recently. His wife was very nice and let us know that they were selling most of his tools and equipment, so Daddy might purchase some tools. Daddy recently found an empty lot near our apartment that he would like to start a small community garden in. We are going to begin looking into how we can rent or acquire the property to potentially use it.
I am also learning Spanish poco a poco! However, I refuse to speak Spanish to my parents or anyone who I think might know English. When we are on the street or visiting Rosi or Claudia, I will speak Spanish with them, but if Mama or Daddy ask me to say something or repeat something in Spanish, I won't.
This is a slow season for us, please pray for stamina as we continue building community and learning the language. We are hopeful that the next several months will be restful and hope to take a weekend trip to the beach soon!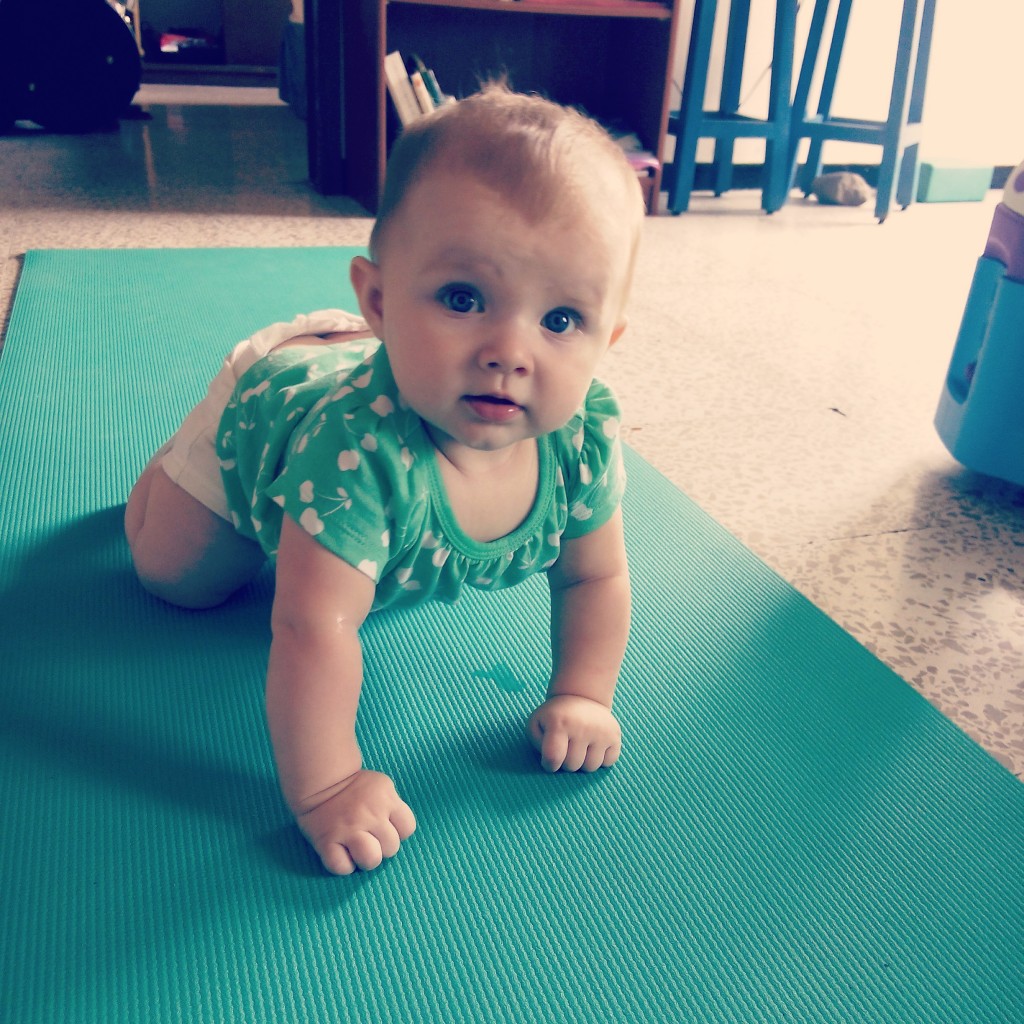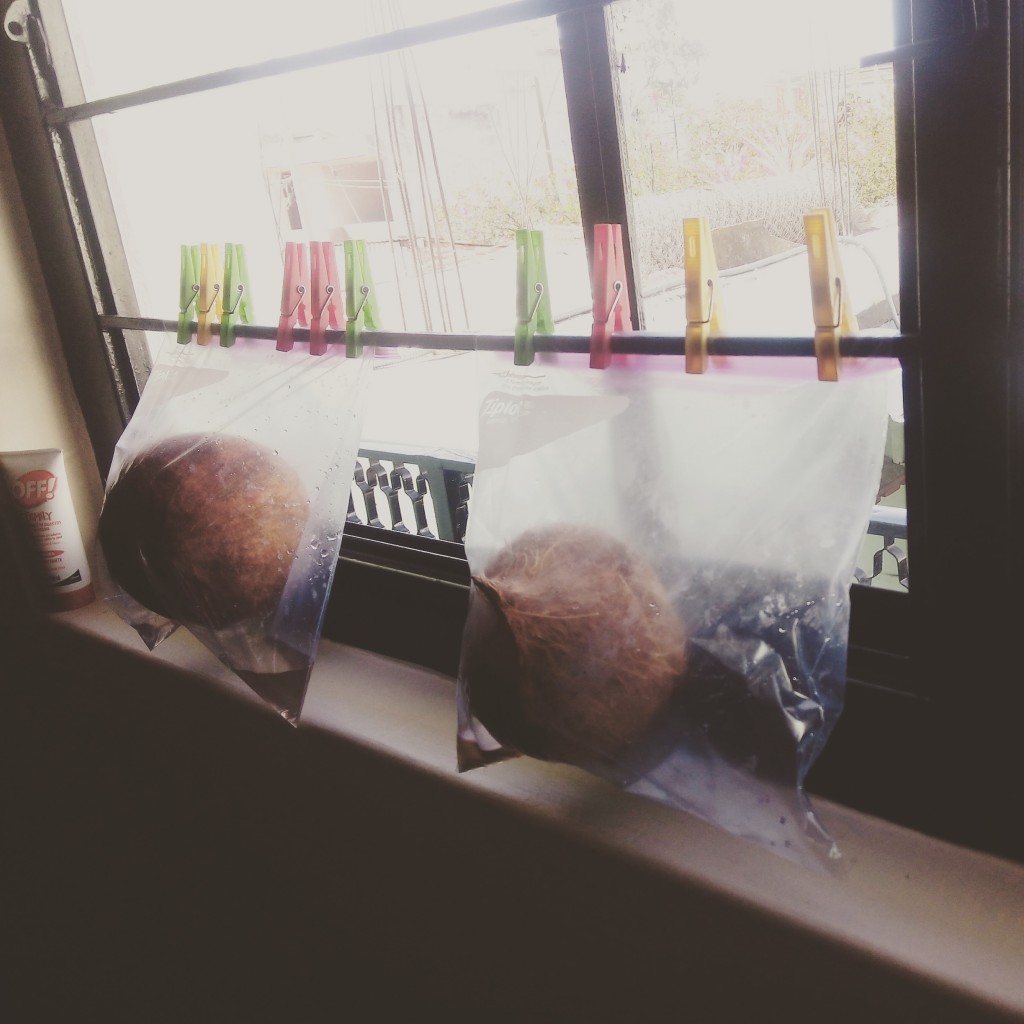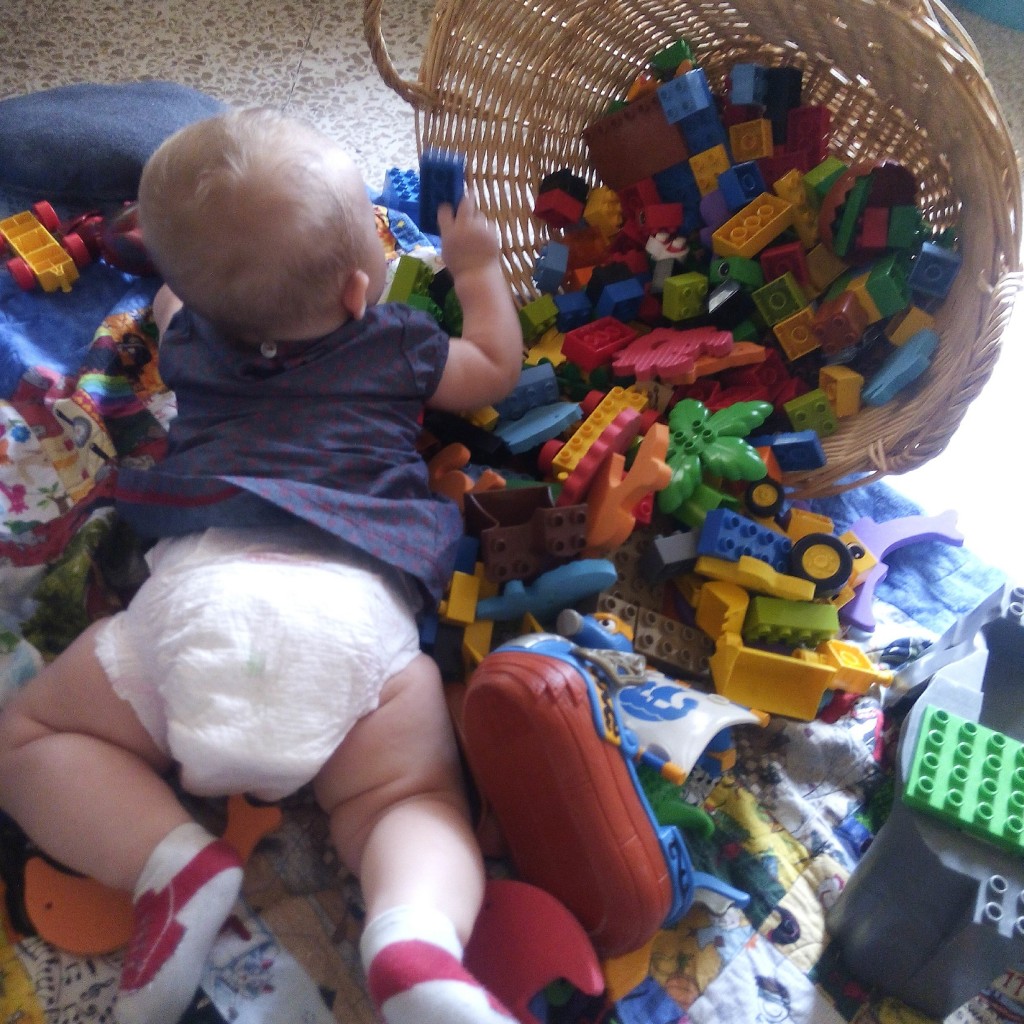 Jinora is crawling and standing!| Daddy is sprouting coconuts | Sometimes sister plays blocks with me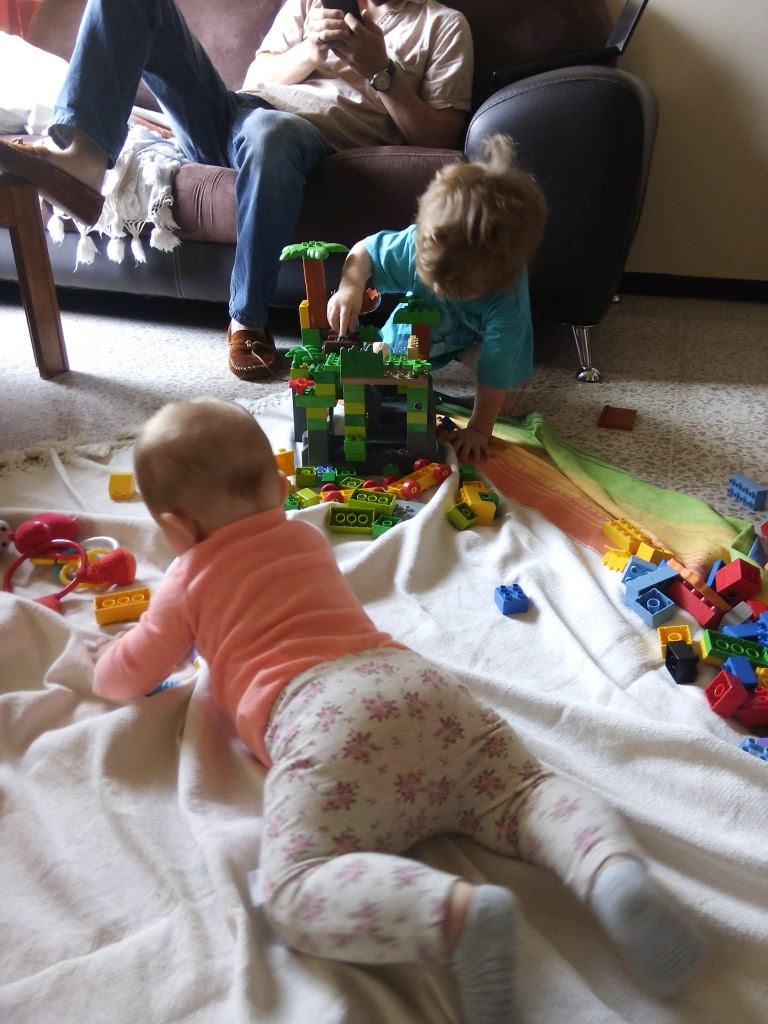 My birthday is coming up in one month! I am very excited. I will be three whole years! That means that Mama and Daddy applied with CWM three agos ago. I am glad we are finally here. My Babo and Nini are coming down to visit for my birthday, so if you have anything for me or my family, it is easiest to send it with them! You can email my Mama or Daddy at mark-malia.dullanty(at)covchurch.org to ask for how that will work.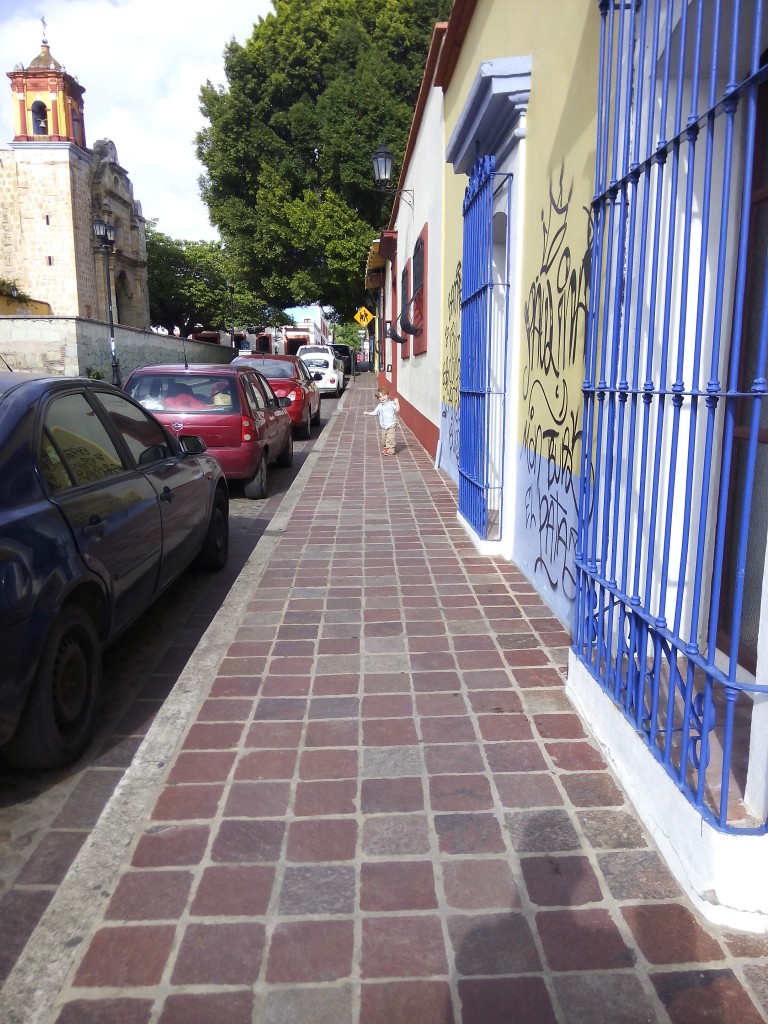 Thank you so much for all your love and support!
Check out all our pages – we have a mailing address now if you would like to use it.
Love,
Rory